School of Agriculture
WIU Farms & Research
Western Illinois University has approximately 700 acres of cropped farmland in Western Illinois. The farms owned and operated by the School of agriculture are integral to School's curriculum. Four different facilities constitute the School's farms: The Agriculture Field Laboratory , the Kerr Agricultural Field Laboratory , the leased Allison Organic Research and Demonstration Farm and the Scott County Farm . These four farms total 530 acres and are combination of crop land, pasture, forest and conservation acreage.
---
Agricultural Field Laboratory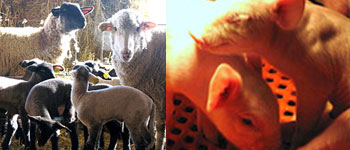 The 110 acre Agricultural Field Laboratory (AFL) is close to the main WIU campus and is the primary agricultural teaching facility. The AFL consist of swine, cattle, and sheep facilities, the Livestock Center and the Agronomy buildings. In addition, nearly 80 acres of the AFL are used for agronomic research that focuses on pesticides, insecticides and alternative crops.
Learn more about alternative crops.
Kerr Farm Agriculture Field Laboratory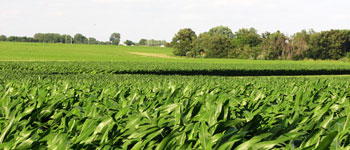 The 220 acre Kerr AFL is a combination of pasture, forests and cropping. The Kerr AFL, with its extensive fencing system, is an excellent facility to study a variety of forage feeding techniques on the WIU cattle herd. Approximately 90 acres are devoted to commercial production of corn or soybeans. The forest and the three ponds on the farm provide a good environment for a variety of wildlife.
Allison Organic Research & Demonstration Farm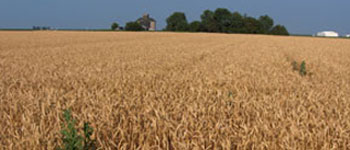 In 1989, the Agriculture Department at Western Illinois University identified a historically pesticide-free, limited-fertilizer, 80-acre farm located near the WIU campus. From 1989 through 2002, we have completed systematic sampling and characterization of many chemical, physical, and biological properties of these Sable-Muscatine soils, with the cooperation of scientists from several institutions. We have also completed a characterization of soil invertebrates, and maintained this benchmark field in a pesticide-free condition to serve as an agricultural scientific reserve, for the purpose of conducting research related to soil health and sustainability.
Learn more about organic farming.
Scott County Farm