Economics and Decision Sciences
Master of Science - Quantitative Economics
The Master of Science in Quantitative Economics is an extremely flexible degree with which graduates find employment in all sectors of the economy. A number of graduates have gone on to doctorate programs in Economics and other disciplines. The department is large enough to offer a wide selection of courses but small enough to provide individual attention. The department has alumni from over 70 countries, providing an excellent opportunity to gain exposure to other cultures.
Why Quantitative Economics @ WIU?
Degree program can be completed in one academic year or less
Large enough to offer a wide variety of courses yet small enough to provide individual attention
All graduate courses taught by faculty holding a PhD in Economics
Faculty members who are genuinely interested in students' intellectual development
Advising tailored to students' personal needs and educational goals
Opportunities for interacting with students from other cultures and countries
Opportunities for students to present their research at department seminars
Academic credit for internships and assistance is provided in locating internships
Career development and employment information provided regularly
Success in preparing students for admission to good to top quality PhD programs
Interdisciplinary opportunities
Opportunities to learn technical and quantitative skills that are highly sought after in the job market
Assistantship Opportunities
We offer a limited number of graduate assistantships on a competitive basis. The awards range from two-thirds time (requiring 13 hours of work per week) to full time (requiring 20 hours of work per week). Both awards carry full tuition waivers for two semesters and a summer term as well as a stipend for two semesters, contingent on maintaining a 3.0 GPA and satisfactory academic progress. Students work in the Economics tutoring lab as well as assist faculty with research.
Assistantship recipients must satisfy all of the admissions prerequisites without any deficiencies. To be eligible for an assistantship, entering graduate students must have a cumulative undergraduate GPA of at least 3.0.
Six reasons to get your MS in Quantitative Economics at WIU
Program Can be Completed in One Calendar Year. If a student enters the program with no deficiency courses to complete, and works closely with the graduate advisor, the 30 hour program can be completed in one calendar year.
Average Class Size at the 500 Level is 15. Graduate classes are usually capped at 25 students. A class will exceed 25 students only on rare occasions.
We have a diverse student body. A major strength of the program is the diversity of the student body. The person in the next seat might be a Fulbright Scholar, the recipient of a Mandela scholarship, a German exchange student, or a Peace Corps Fellow, all studying and interacting in a friendly environment that is conducive to learning.
Curriculum is up-to-date and taught by a dedicated and caring faculty. The curriculum is reviewed continually with faculty members being encouraged to develop new courses. Alumni testimonials make clear that the faculty are not only technically competent but also take an active interest in the development of their students.
Graduate Assistantships (GA's) include tuition waviers. A student receiving a graduate assistantship for the academic year also receives a tuition waiver for all classes taken during the academic year and one summer session. Fees cannot be waived.
In Addition to GA's, other employment is available on a competitive basis. Master of Science in Quantitative Economics students have found employment in other areas on a regular basis. This employment is almost always in the form of a graduate assistantship which also includes a tuition waiver.
The MS in Quantitative Economics at WIU is also:

Small enough to provide individual attention.
Large enough to provide a wide selection of courses.
Flexible enough to meet many career objectives.
Competitively priced for all students.
Resources
Career Opportunities
Thanks to their strong analytical skills, our graduates find employment in a wide variety of careers.
Alumni Job Titles
Account Executive
Branch Manager and Registered Representative
Business Manager and Treasurer
Contracts Coordinator/Specialist
Credit Risk Analytics Consultant
Economic Consultant
Executive Planning Analyst
Executive Policy Analyst-Economics
Financial Analyst
Inventory Control Research Analyst
Management Analyst
Manager - Information Services
Manager - Operations Systems and Procedures
Marketing Director/Manager
Operations Analyst/Manager
President and Owner of Company
Principal Consultant - EDP
Real Estate Appraiser
Senior Transit Analyst
Self Employed C.P.A.
Vice President and Treasurer
Manager Financial Futures Department
Security Broker/Dealer
Statistical Analyst
Senior Export/Import Specialist
President, Manufacturing Company
Vice President - Securities, Inc.
Alumni Employers
American Medical Association
Bank of America
Boeing
Caterpillar
Chicago Board of Trade
Exxon
Hewlett-Packard, Honeywell
Illinois Power
John Deere
Merrill Lynch
Newsweek
Northrop Grumman
Principal Financial Group
Tennessee Department of Commerce
U.S. Comptroller of the Currency
U.S. Treasury
Walmart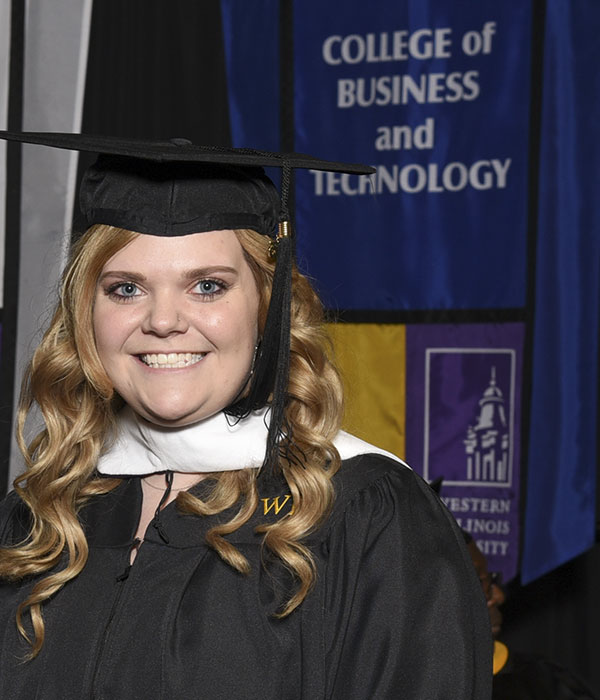 Please refer to the graduate catalog for detailed program information and course requirements.
Regularly Offered Economics (ECON) Electives
ECON 410G Economics of Crime & Punishment
ECON 420G Economic Development
ECON 425G Money Markets, Capital Markets, and Monetary Theory
ECON 430G Environmental Economics
ECON 440G Labor Theory
ECON 445G Game Theory and Economic Behavior
ECON 465G Economics of Energy
ECON 470G International Trade
ECON 471G International Monetary Economics
ECON 479G Microfinance in Action
ECON 487G Econometrics
ECON 488G Experimental Economics
ECON 490G Health Economics
ECON 500 Macroeconomic Theory and Policy
ECON 501 Readings in Economics (Graduate Advisor Permission Required)
ECON 504 Price Theory
ECON 506 Econometrics I
ECON 507 Econometrics II
ECON 535 Small Community Development
ECON 599 Internship
ECON 600 Thesis Research
ECON 601 Thesis
ECON 602 Department Research Seminar
ECON 603 Comprehensive Examination
Agricultural Economics (AGEC) Courses
AGEC 442G Marketing Grain and Livestock Products
AGEC 443G Agricultural Finance
AGEC 447G Commodity Markets and Futures Trading
AGEC 449G Advanced Farm Management
AGEC 455G Advanced Agricultural Marketing
AGEC 457G Market Profile®
Decision Sciences (DS) Courses
DS 435G Applied Data Mining for Business Decision-Making
DS 485G Big Data for Business Decisions
DS 489G Seminar in Contextual Business Analytics
DS 490G Statistical Software for Data Management and Decision–Making
DS 500 Introduction to Business Analytics
DS 510 Foundations of Business Analytics
DS 521 Data Visualization
DS 523 Management Science Techniques and Business Analytics
DS 535 Applied Data Mining for Business
DS 560 Categorical Data Analysis Using Logistic Variables
DS 580 Business Analytics and Forecasting
DS 600 Independent Research
DS 620 Decision Sciences Internship
Mathematics/Statistics Courses (MATH/STAT)
Other Popular Electives
Admission Requirements
Applicants must meet the general admission requirements of the School of Graduate Studies. An undergraduate degree in Economics is NOT required for admission. Majors in Mathematics and Statistics have done particularly well, but students with a variety of undergraduate majors have also been successful and have become some of our most notable and supportive alumni. The GRE is not required for regular admission but the following prerequisites are:
Principles of Economics
Principles of Macroeconomics (ECON 231) and Principles of Microeconomics (ECON 232) OR
Economic Theory for Decision Makers (ECON 408G), an accelerated principles course, will satisfy this prerequisite but cannot be counted in the degree.
Intermediate Economic Theory
Intermediate Macroeconomics (ECON 331) and either Intermediate Microeconomic Theory (ECON 330) or Managerial Economics (ECON 332) OR
Fundamentals of Economic Theory (ECON 509), an accelerated intermediate theory course, will satisfy this prerequisite but cannot be counted in the degree.
Calculus and Statistics
Students will complete a mathematics placement exam prior to enrolling in the required Mathematical Techniques course required for graduation. This exam is based upon material covered in the following prerequisite courses:
Math 137 or an equivalent course in calculus
STAT 171 or an equivalent course in statistics OR
Economic Problem Solving (Econ 381) may be used to satisfy the calculus and statistics requirements but does not count toward the degree.
The prerequisites may be satisfied by passing a proficiency examination. If you have not completed the prerequisites, you may be eligible for conditional admission. Any remaining prerequisites can be taken during your first semester.
Degree Requirements
The Master of Science (MS) in Quantitative Economics degree program is a 30 semester hour (sh) program consisting of 18 sh of core courses. These courses are Mathematical Techniques (ECON 581), Macroeconomic Theory and Policy (ECON 500), Price Theory (ECON 504), and Econometrics I (ECON 506), Econometrics II (Econ 507), DS 490G (Statistical Software for Data Management and Decision Making). Students can select from a variety of courses to complete their degree plan. There are three exit options: (1) thesis, (2) internship, (3) non-thesis. The thesis option requires Econ 600 (Thesis Research), Econ 601 (Thesis) and 6 s.h. of electives. The internship option requires Econ 599 (Internship) and 9 s.h. of elective coursework (at least 3 s.h. of electives must be from Economics (ECON)). The "all coursework" option requires 12 s.h. of approved electives in which at least 6 s.h. are from Economics (ECON). All students, regardless of exit option, are also required to complete two semesters of Department seminar (ECON 602, 0 s.h.) and complete the exit examination in their final semester (ECON 603, 0 s.h.).
Contact Information: Economics and Decision Sciences
Interim School Director: Dr. Jessica Lin
Personal Email: JL-Lin@wiu.edu
QEcon Email: economics@wiu.edu
Location: Stipes Hall 431
1 University Circle
Macomb, IL 61455-1390
Phone: (309) 298-1152

Quantitative Economics Graduate Advisor: Dr. Shankar Ghimire
Email: SP-Ghimire@wiu.edu
Location: Stipes Hall 430K
1 University Circle
Macomb, IL 61455-1390
Phone: (309) 298-1152
Contact Information: College of Business & Technology (CBT)
Interim College Dean: Dr. Craig Conrad
Personal Email: CA-Conrad1@wiu.edu
College Email: cbt@wiu.edu
Location: Stipes Hall 101
1 University Circle
Macomb, IL 61455-1390
Phone: (309) 298-2442
Fax: (309) 298-1039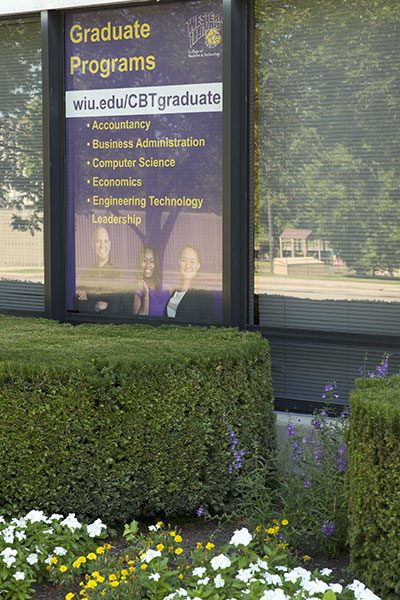 A Message from the Graduate Advisor
Dear Graduate Applicant,
Thank you for your interest in the Economics and Decision Sciences Graduate Programs at Western Illinois University. Our programs are well-suited to students who are looking to enhance their career potential in the field of economics as well as to students who are thinking about going on for a Ph.D. in economics. Our unique system of graduate "tracks" allows you to select a course of study that fits your goals while the core courses ensure that you are trained in the fundamentals of graduate level economics.
Our graduate faculty are committed to excellence in training economists. Graduate class sizes are typically small—many in the range of 8 to 15 students—providing an excellent environment for learning. Our graduate curriculum gives careful attention to both theory and practice. This balance is the key to modern economics.
Our facilities are another feature of the program. Nearly all the graduate courses in economics are in the same building, Stipes Hall. We have an Economics Help Lab with computers and reference materials available for graduate students. Computers in the building have a variety of software packages including SAS, SPSS, Stata, and Mathematica. A "cyber-café" on the first floor, aptly named "Dividends" is a great place for individual conversations over a cup of coffee. The Leslie F. Malpass Library is next door providing a convenient place for group and individual study.
Well-prepared students can complete the program in one calendar year. Students without an undergraduate background in economics are required to complete intermediate level undergraduate courses before enrolling in the graduate core. At least a year of calculus is preferred, though all students, regardless of their level of math preparation, are encouraged to enroll in our mathematical techniques course during their first semester. Visit the School of Graduate Studies for more on admission requirements.
Financial assistance in the form of graduate assistantships is available on a competitive basis to qualified students. Assistantship duties include staffing the Economics Help Lab and assisting faculty with research projects— both of which are good practice for those interested in an academic career. Finally, we have an established record of placing our graduates in internships, jobs, and Ph.D. programs.
If you have any questions about the program, please send me an e-mail. We look forward to hearing from you.
Sincerely,
Shankar Ghimire
Associate Professor and Graduate Adviser for the MS in Quantitative Economics
SP-Ghimire@wiu.edu