Justice, Inclusion, Diversity and Equity
DEI Events and News
Events
If you know of an event that our office can promote please contact Leann Walters at LE-Walters@wiu.edu.
Wednesday, October 4, 2023, 12:30 - 1:30 p.m. - Town Hall (Faculty & Staff) @ QC Complex, Room 2406 & 3:00 - 4:00 p.m. - Town Hall (Students) @ QC Complex, Room 2406
During the town hall meetings, Carl Ervin, Interim Director of JIDE, along with members of the Anti-Racism Task Force, will share the University-wide diversity plan and the results of the campus climate survey administered during the Spring 2023 semester.
Thursday, October 12, 2023, 1:00 - 2:30 p.m. - Live Webinar Implicit Bias & Micro Aggressions: Rev. Dr. Jaimie Washington on Overcomng Prejudices to Improve Commectons  in Stipes Hall Room 121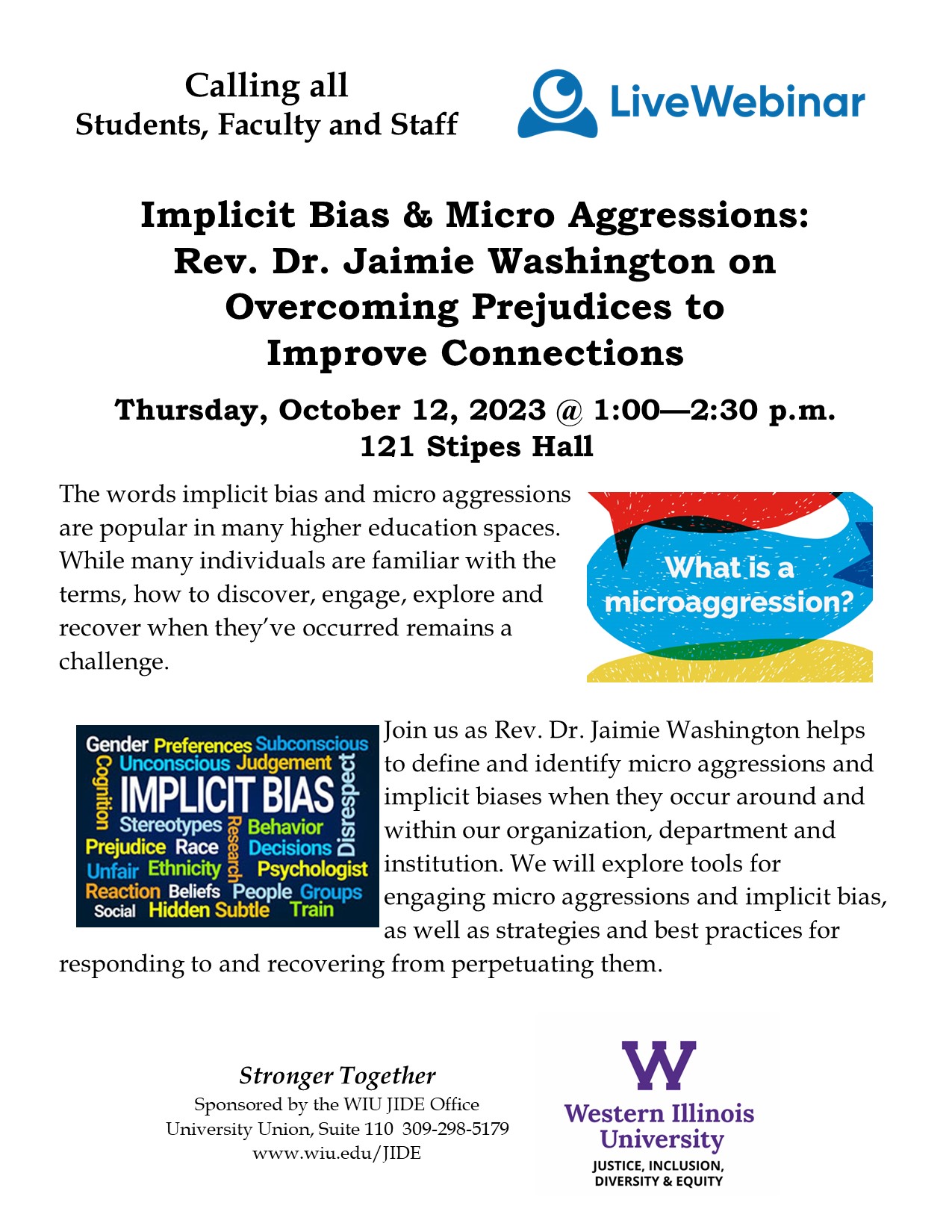 ---
DEI News Releases
View WIU President Guiyou Huang's messages and DEI Initiative.
Fall 2023
AUGUST
Summer 2023
JULY
JUNE
MAY
Spring 2023
APRIL
Spring 2023
APRIL
March
January
Fall 2022
December
September
August
Summer 2022
July
June
May
Spring 2022
April
March
February
Fall 2021
December