Alumni
2007 Honorary Alumni Award
Bill Brattain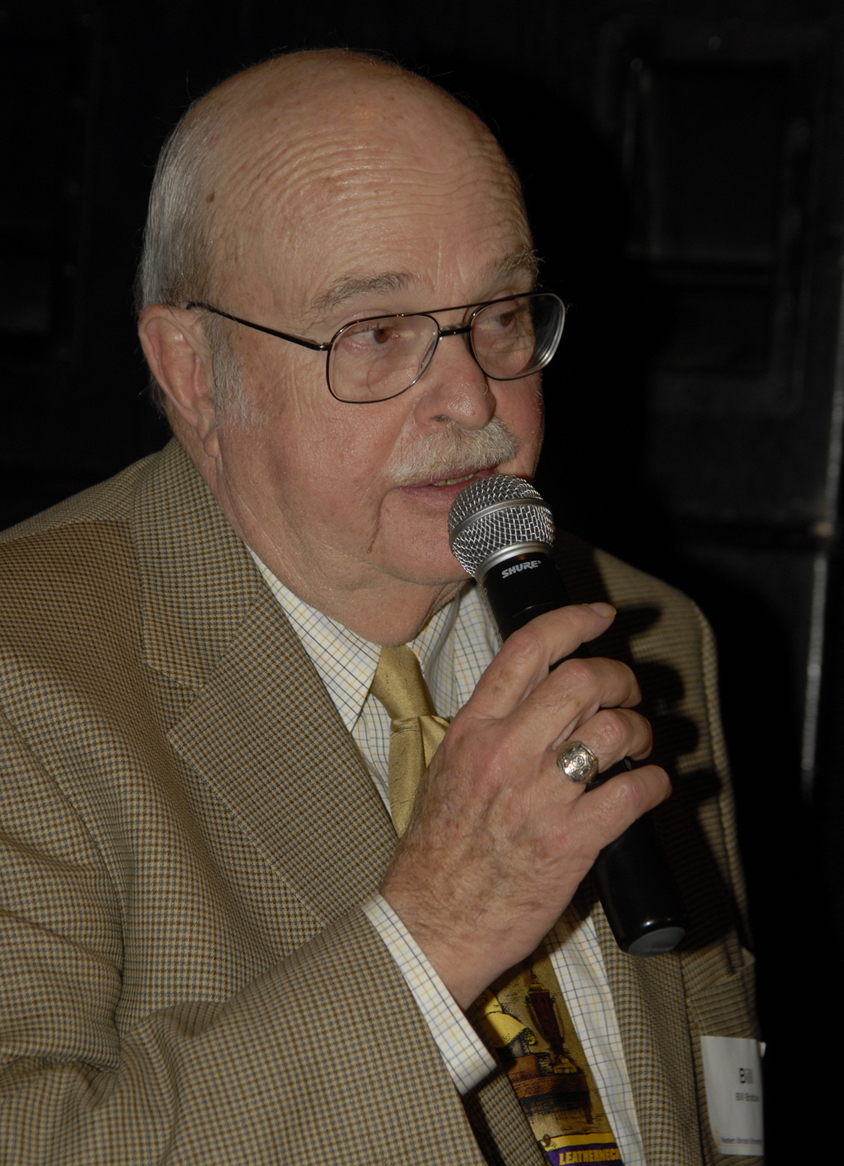 Bill Brattain, retired Western Illinois University associate vice president for student services, was presented the 2007 Honorary Alumni Award from Western's Alumni Association. Brattain received the award April 27 during the "Celebrating Town & Gown" event, hosted by the Alumni Association.

The Honorary Alumni Award is presented to an individual who has provided exceptional service to the WIU community and is not a Western graduate.

Brattain served as the associate vice president for student services at WIU until his retirement June 30, 1997. Prior to that he served as the assistant vice president for student services-student life program. He was also the director of Western's University Union and the Office of Student Activities for more than 24 years. Brattain was instrumental in providing leadership opportunities for hundreds of students who achieved great success in the campus activities arena; many of those students are now in the student affairs profession.

During his tenure at WIU, he was also a professor of recreation, park and tourism administration. Before coming to Western, Brattain was the associate director of Indiana University's Memorial Union.

Brattain served as chair of the Board of Directors for the National Association of Campus Activities and authored the textbook, "The Administration of College Unions and Campus Activities." While at Western, Brattain cemented a positive relationship between the campus and the community by serving on the Bureau of Cultural Affairs and the Performing Arts Society. Prior to his retirement, he was awarded a lifetime voting membership and the title adviser emeritus from the Bureau of Cultural Affairs. Instrumental in spearheading WIU's Student Recreation Center, Brattain's vision assisted Western in creating the first new building constructed on campus exclusively for student use in more than 20 years.

"Bill's loyalty to this University and his community is simply outstanding," said Amy Spelman, director of alumni programs. "His dedication and commitment to Western have been remarkable."

In 1997, the top student leadership award was renamed The William E. Brattain Award. This award is given to a WIU senior each year who has demonstrated excellence in academic growth and achievement as well as excellence in contributions to the campus community through leadership of and participation in campus activities or organizations.

Brattain has also served as the chair of the Carl Sandburg Community College Board of Trustees and as Western's campus chair for the McDonough County United Way Campaign. He has been a member of the Macomb Rotary Club and served as president of Western's Council of Administrative Personnel.

Previous Honorary Alumni recipients include: Marilyn Johnson (2005); Dr. Donald Dexter (2004); Mark Martin (2003); Dr. Mel and Mrs. Judy Kerr (2002), Charlene Callison (2001), Ed Holzwarth (2000), WIU President Donald S. Spencer (1999), Senator Laura Donahue (1998), Cathy Early (1997), Dick Miller (1995) and Dennis Iverson (1994).