Alumni
Alumni Travel Programs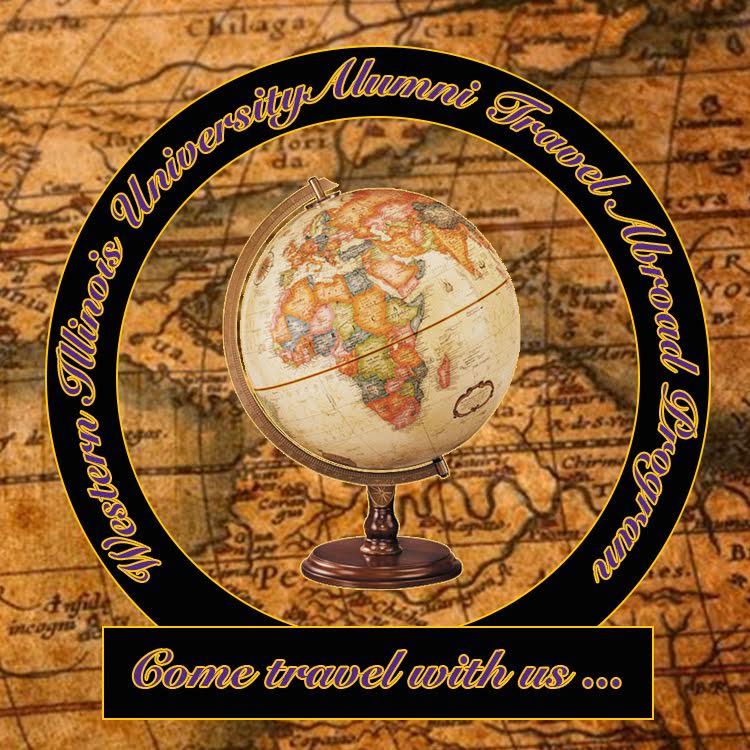 Whether you are planning a trip of a lifetime, a return to a favorite destination, or simply looking for your next adventure, the WIU Alumni Travel Abroad Program is a great place to start your journey. WIU Alumni & Friends are invited to join your Alumni Association and other Western alumni in traveling and learning opportunities worldwide on an Alumni Travel Abroad Program.
We will happily send you information including features, itineraries, and pricing. Questions or desire a reservation? We're just a phone call away!  Call (309) 298-1914, or email a-association@wiu.edu.
See the world with your WIU Alumni Association!

If you have traveled with us recently, please fill out our online evaluation form HERE.
Coronavirus/COVID-19 Update
Amid the COVID-19 global pandemic, safety is our top priority.  WIU Alumni Travel Program is closely monitoring developments around the world, and we are working with our travel vendor partners to provide you with the best information possible. Our travel partners will be communicating with those currently registered for a tour as to what the current status is and what options travelers have.
If you have further questions, please email us at A-Associaiton@wiu.edu or contact your tour operator directly.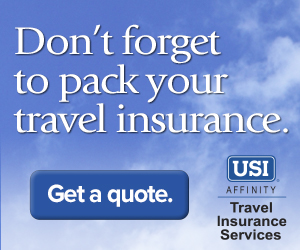 Whether you decide to travel with WIU or even for trips you take on your own, the WIU Alumni Association offers protection for all types of trips. Feel free to check out our Travel Insurance Program!
For more than a decade, WIU has chosen USI Travel Insurance Services to provide travel protection plans for alumni and friends. Every year, the Travel Insurance Select plan provides coverage to thousands of alumni travelers just like you. Be sure you are adequately insured for your next trip – whether participating in a WIU Travel Abroad Program or traveling on your own.
Plan benefits include coverage of your travel investment in case of Trip Cancellation, Trip Interruption, or Travel Delay; coverage for Accident & Sickness Medical Expense; Emergency Medical Evacuation; and much more. You also have the option to add the Cancel For Any Reason (CFAR)* upgrade, which affords you the greatest flexibility if you decide to cancel your trip. Click here for more information or to sign up before you hit the road, sea or ocean. Or call 800-937-1387 for more information or to enroll by phone.
*CFAR is offered at an additional premium. Not available to residents of NY. Read plan documents for terms, conditions and exclusions ."
NOTE: The itinerary(ies) outlined below is preliminary and is subject to change due to operational conditions.
Upcoming Trips
2023
       **Please note that all trip dates are subject to change.
2023 WIU Alumni Travel Program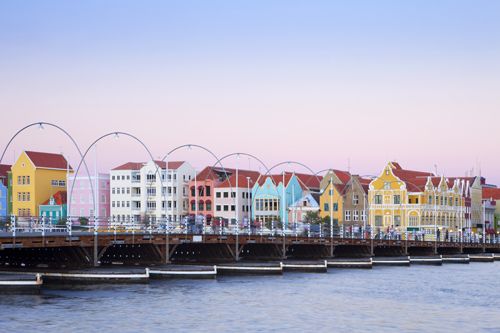 Taste of the Caribbean & Panama Canal
January 28 – February 7, 2023, Oceania Sirena
From $3,099 per person, double occupancy (airfare included from select cities)

Conjure up images of white beaches, idyllic islands, and ancient ruins on this 10-night journey aboard Oceania Cruises' Sirena. Spend a full day in Panama City, then journey through the Panama Canal, one of the modern world's most heroic feats of engineering. Stop along the shores of the Caribbean Sea in Cartagena and witness some of the finest historical architecture in Columbia. Surround yourself with forest lined beaches and the white-peaked Sierra Nevada in Santa Marta. Visit Oranjestad, the charming capital of Aruba and stroll past the brightly hued colonial buildings. Cross the floating bridge and admire the many murals in Willemstad. Before journeys end in Miami, become a rum maestro during a distillery tour in the Cayman Islands, or live the ultimate dream and look for stingrays while scuba diving.
(For more information or to make a reservation for this Go Next trip, call 800-842-9023 or CLICK HERE.)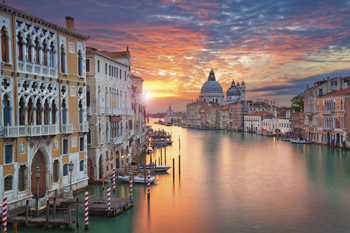 Picturesque Mediterranean
April 14 – 24, 2023, Oceania Riviera
From $3,299 per person, double occupancy (airfare included from select cities)

Whether you're a history buff, a wine connoisseur, or a sun bather, the Mediterranean covers all the bases! Immerse yourself in European history and culture on this 10-night cruise aboard Oceania Cruises' Riviera.
Embark in Venice and set sail for Split. Explore Split's UNESCO-listed Old Town or go local and cook coastal cuisine with Croatian villagers. Take a tuk-tuk ride around the Bay of Kotor. Visit Taormina and marvel at the famous Greek theater and the stunning views of Mt. Etna. Enjoy fresh fruits and vegetables along the Amalfi coast. In Rome, get your fill of Italian Renaissance art and architecture. See the towering remains of the ancient Roman Empire. Before journeys end in Barcelona, indulge your romantic side in France as you drink café au lait in Marseille's sidewalk bistros.
(For more information or to make a reservation for this Go Next trip, call 800-842-9023 or CLICK HERE.)
Romantic Coastlines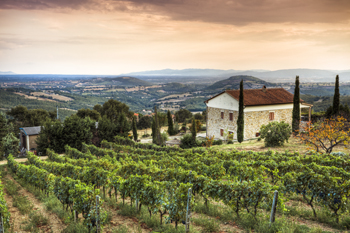 April 20 – 27, 2023, Oceania Marina
From $2,499 per person, double occupancy (airfare included from select cities)

Come get your slice of the good life on this Mediterranean cruise aboard Oceania Cruises' Marina. This 7-night trip begins in beautiful Barcelona, known for unforgettable art, fine cuisine, and rich history.
Set sail for Palma de Mallorca and browse the posh boutiques and art galleries. Access ancient vineyards and hilltop towns in Provence. Indulge your romantic side in France as you drink café au lait in Marseille's sidewalk bistros. Glide down the Grande Cornish or try your hand at the famous Monte Carlo Casino. Delight in Italian ice cream as you stroll down main street in Cinque Terre (La Spezia). Take in Florence's Italian Renaissance masterpieces and see the whimsical Leaning Tower of Pisa. Before your final stop in Rome (Civitavecchia), taste an array of Tuscan wines as you relax in an ancient Italian wine cellar.
(For more information or to make a reservation for this Go Next trip, call 800-842-9023 or CLICK HERE.)
Great Pacific Northwest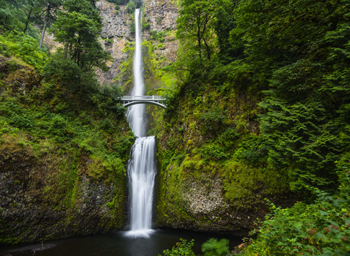 June 11 – 19, 2023, American Queen Voyages
From $3,899 per person, double occupancy (airfare included from select cities)

Join us for 7-nights onboard American Queen Voyages' American Empress as we explore the Pacific Northwest. Enjoy an included 1-night pre-cruise hotel stay in Vancouver, WA. Sail to Astoria where you can climb to the top of the Astoria Column, a monument to the West and the natural riches it offers. Cruise on to Stevenson, where you can take in the power of the mighty Bonneville Dam on the Columbia River.
Spend a day in The Dalles and immerse yourself in the past filled with gold miners and gun slingers. In Richland, browse the unique shops and cafés downtown. Before saying farewell in Spokane, head to Clarkston to experience the breathtaking gateway to Hells Canyon, America's deepest river gorge.
(For more information or to make a reservation for this Go Next trip, call 800-842-9023 or CLICK HERE.)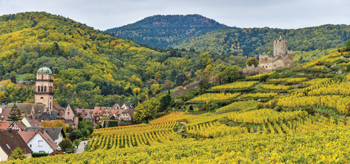 Alsace ~ Fairytale France
June 18 – 26, 2023
$3,695 if booked by 12/31/22 + VAT + air
Tucked between the magnificent Vosges mountains and the Black Forest lies a region brimming with beauty, incredible gastronomy, a unique Franco-Germanic culture and old-world villages, each endearing and romantic. This is France's acclaimed Alsace region, known for its enticing blend of German and French traditions and fascinating heritage. Stay for seven nights in charming Colmar, the heart of the region with scenery plucked from a fairytale. Each day, journey through a varied landscape to whimsical Alsatian communities, including Kaysersberg, Riquewihr and Eguisheim. Visit eco-friendly Freiburg, multicultural Basel and dynamic Strasbourg, home to one of Europe's greatest Gothic treasures. Sip superlative wines along the storied Alsatian Wine Route and savor divine culinary experiences, including lunch in a winstub, an authentic Alsatian wine room. Plus, delve into the region's proud identity and illustrious past. This small-group adventure features a first-class hotel and a generous meal plan.
(For more information or to make a reservation for this Alumni Holidays trip, call 800-323-7373 or CLICK HERE.)
Irish Inspiration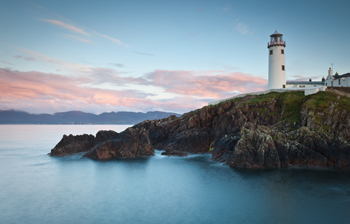 June 20 – 29, 2023, Oceania Riviera
From $3,799 per person, double occupancy (airfare included from select cities)

Join us as we explore the gorgeous green coasts of Ireland on an 8-night cruise aboard Oceania Cruises' Riviera. Begin your journey in Belfast and set sail for Dublin (Dún Laoghaire), the birthplace to some of the world's greatest literary figures. Stroll through Waterford, a 1,110-year-old Viking town and the oldest city in Ireland.
Explore storied castles outside of Cork and Bantry Bay, a region where whisky distilleries, fishing villages, and Irish pubs uphold strong traditions. Venture to the countryside of Galway to take in the dramatic Cliffs of Moher. Explore the town history of Killybegs and see the world's largest knotted loom. Before making your way back to Belfast, visit Derry, known for the in-tact 17th century walls surrounding the city center.
(For more information or to make a reservation for this Go Next trip, call 800-842-9023 or CLICK HERE.)
Alaska & British Columbia Array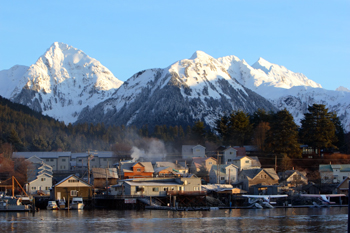 July 21 – August 1, 2023, Oceania Regatta
From $3,649 per person, double occupancy (airfare included from select cities)

Explore "The Last Frontier" on this action-packed Alaskan voyage aboard Oceania Cruises' Regatta. Begin the journey in Seattle and revel in the scenery of bears, sea otters, moose, and eagles against a summertime backdrop of steep forested mountain slopes and pristine waters while cruising the Outside Passage and Hubbard Glacier.
Along the way, you'll have access to old-growth rain forests hikes in Ketchikan and salmon sportfishing in Sitka. Mush your own team of huskies, try your luck panning for gold, or kayak ocean bays and inlets with glacier views—your stop in Juneau offers all this and more. Spot Icy Strait Point's spouting whales and immerse yourself in nature in Hoonah. Explore Wrangell and Prince Rupert before cruising into Victoria, British Columbia via the Inside Passage. Tour the lavish Craigdarroch Castle or recount your Alaskan exploits over a drink at a seaside café before returning to Seattle.
(For more information or to make a reservation for this Go Next trip, call 800-842-9023 or CLICK HERE.)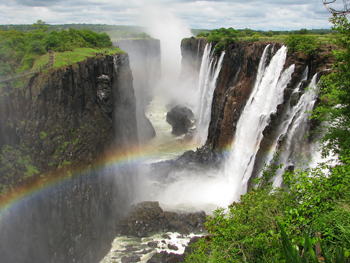 Journey to Southern Africa
October 24 – November 8, 2023
$8,295 if booked by 6/1/23 + VAT + air
This exceptional 12-night journey reveals fascinating local culture and lands brimming with incredible raw beauty, where pristine wilderness teems with exotic wildlife and wonders.
Begin your journey of South Africa, Zimbabwe and Botswana in Cape Town, a jewel of the Western Cape. Tour poignant Robben Island alongside a knowledgeable guide and spot penguins by the Cape of Good Hope. Then venture out to renowned safari destinations: Chobe National Park, Hwange National Park and Kapama Private Game Reserve. With expert guides leading the way, search for ambling elephants, sleeping lions, racing antelope and more as you gain insight into the majestic African bushveld. Along the way, experience the utmost in luxury aboard Rovos Rail on a three-night train journey, and meet welcoming locals in Soweto and other towns that hold powerful history lessons. From thundering Victoria Falls to historic Kliptown, Johannesburg to a sunset safari, every moment will touch your heart! This unmatched adventure includes a Rovos Rail journey, two flights within South Africa and an extensive meal plan featuring wine with dinner!
(For more information or to make a reservation for this Alumni Holidays trip, call 800-323-7373 or CLICK HERE.)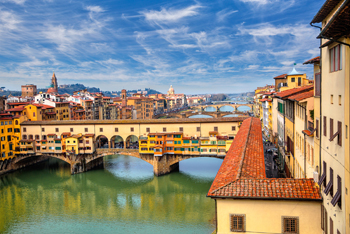 Florence in the Serene Season
November 10 – 18, 2023
$3,395 if booked by 6/1/23 + VAT + air
Experience the true essence of beautiful Florence during a quieter time of year on this seven-night, small-group journey! Stroll through the city's intimate streets and romantic piazzas, a veritable outdoor museum of Renaissance glories, and take more time to enjoy Michelangelo's David and the Uffizi's priceless art. Admire the eye-catching, ornate Cathedral of Santa Maria del Fiore, topped by Brunelleschi's magnificent dome, and cross the Arno River by way of the Ponte Vecchio. At one of the city's oldest cafés, delve into the social rituals behind Italy's passion for coffee. Venture into rural Tuscany and take in the medieval brilliance of hill towns San Gimignano, Colle di Val d'Elsa and Siena. Sip Italy's iconic wine in the breathtaking Chianti countryside, plus watch and learn as a local chef whips up an authentic Tuscan lunch! A generous meal plan and wine with dinner are included. Simply unpack once at your deluxe hotel and savor la dolce vita!
(For more information or to make a reservation for this Alumni Holidays trip, call 800-323-7373 or CLICK HERE.)
Alumni Holidays
AHI Travel is a creative, family-owned travel company that has been providing the best in deluxe educational travel experiences since 1962. Recognized around the world the for their expertly planned and operated programs, they are the premier operator of travel for university alumni associations. They are proud that many of our travelers have chosen to travel with us on 15, 20 and even 30 trips because of their attention to detail, excellent service and innovative travel programs.
In addition to the featured Western Illinois University travel programs sponsored for alumni and friends, the Alumni Association also provides you the opportunity to travel independently on all AHI programs and dates .
AHI Health and Safety Protocols
AHI health and safety protocols
Go Next
For nearly 40 years, Go Next has made the world more accessible to the sophisticated traveler. Offering unique and fascinating itineraries on land, at sea and by river, Go Next programs are designed to provide the maximum experience at an affordable price. With the ideal balance of exploration, education and relaxation, our trips provide the savings and conveniences of a group program, while presenting opportunities for independent exploration. Go Next is committed to providing quality travel programs and excellent customer service for professional associations and college alumni groups. Accompanied by an experienced and dedicated staff, Go Next travelers have journeyed the globe.
Insurance benefits in the plans are subject to exclusions and limitations, including an exclusion for pre-existing conditions.
The plan contains insurance benefits underwritten by the United States Fire Insurance Company as well as non-insurance Travel Assistance Services that are provided by On Call International. Coverages may vary and not all coverage is available in all jurisdictions. Individuals looking to obtain additional information regarding the features and pricing of each travel plan component, please contact USI Insurance Services, LLC d/b/a USI Affinity Travel Insurance Services with its principal place of business at 3805 West Chester Pike, Suite 200, Newtown Square, PA, 19073; 1-800-937-1387; info@travelinsure.com. CA license #OG11911. CA DOI toll free number: 800-927-4357.  MD Insurance Administration: 800-492-6116.
* The insurance benefits that are part of the plans are underwritten by United States Fire Insurance Company.  As a travel retailer, Western Illinois University Alumni Association and its employees may transact Travel Insurance on TIS's behalf and under TIS's direction, including offering/disseminating information on their behalf, including brochures, buyer guides, descriptions of coverage, and price, referring specific coverage/feature/benefit questions to TIS, disseminating/processing applications for coverage, coverage selection forms, or other similar forms, collecting premiums on TIS's behalf, and receiving/recording information to share with TIS. Purchasing a travel plan is not required in order to purchase any other products or services offered by Western Illinois University Alumni Association.