English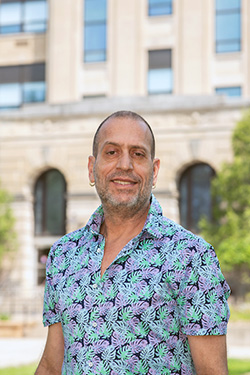 Merrill Cole
Professor
Advisor to the Undergraduate Interdisciplinary Minor in Queer Studies
Poetry / Modernism / Queer Studies / Creative Writing
M.F.A. / Joint-Ph.D.
Merrill Cole received his M.F.A. from Cornell University, and a Joint-Ph.D. in the Department of English and in the Theory and Criticism Program of the Department of Comparative Literature at the University of Washington.
He has published The Other Orpheus: A Poetics of Modern Homosexuality (Routledge 2003), as well as numerous critical articles and poems. His translation from the German of Anita Berber and Sebastian Droste's Dances of Vice, Horror, and Ecstasy was published in 2012 by Side Real Press.
He was a Fulbright Senior Research Fellow to Germany during the 2010-11 academic year, as well as a guest professor at the Art Institute of Braunschweig.
With Professor Gary Schmidt of Coast Carolina University, Professor Cole has translated and edited the forthcoming anthology of contemporary fiction,  Queer Voices from German-Speaking Europe .
His faculty webpage is faculty.wiu.edu/M-Cole/.