English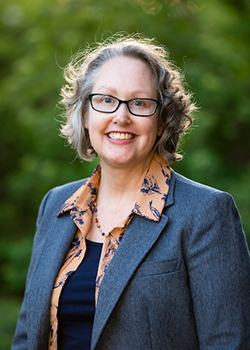 Alisha White
Professor
English Education, Disability Studies, Arts-Based Research
Ph.D. in Teaching and Learning, Secondary English Education
Dr. Alisha White brings her interest in the arts, young adult literature, and Disability Studies to her English Education courses at Western Illinois University. She teaches English Education, College Writing, and Literature. She was awarded the College of Arts and Sciences Excellence in Multicultural Teaching.
Her scholarship in Disability Studies analyzes disability representation in young adult literature presents a rationale for including young adult novels with disabled characters in curriculum and classroom libraries. She was awarded Best in Track from the WIU Center for Innovation in Teaching and Research's Faculty Research and Creative Activities Awards for her research about the college experiences of students with disabilities. She is currently working on a blog series analyzing substance abuse, treatment, and recovery in graphic novels.
She has published articles on secondary teachers bringing image and drama into their classrooms. Her chapter in A Symphony of Possibilities: A Handbook for Arts Integration in Secondary English Classrooms discusses possibilities and tensions in using creative and visual responses to literature. Her current research is with secondary English teachers who integrate the arts in their curriculum and how they adapted curriculum and instructional methods during the pandemic.