College of Business & Technology
CBT Alumni
Over 30,000 CBT alumni are making an impact worldwide! They are teachers, managers, directors, entrepreneurs, financiers, analysts, executives, vice presidents, strategists, presidents, and CEO's (just to name a few).
Distinguished Alumni Award History
In 1987, Dean Robert Jefferson developed a vision for an award of excellence that would recognize the commendable efforts of WIU business alumni. Since that time, the College of Business and Technology has honored numerous business alumni who have demonstrated exemplary leadership and outstanding career success.
In addition to their stellar success after leaving the university, they've remained loyal and cherished friends of WIU and the College of Business and Technology. We're truly honored by their dedication!
Past Distinguished Alumni
2017

2015

2014

2013

2012

2011

2010

2008

2007

2005

2003

2002

2001

2000

1999

Alfred D. Boyer
1998

Edward J. McManus
1997

Robert L. Nardelli
1996

David F. Hodnik
1995

Paul A. Bobzin
1994

Michael J. Litwin
1993

John C. Bower
1992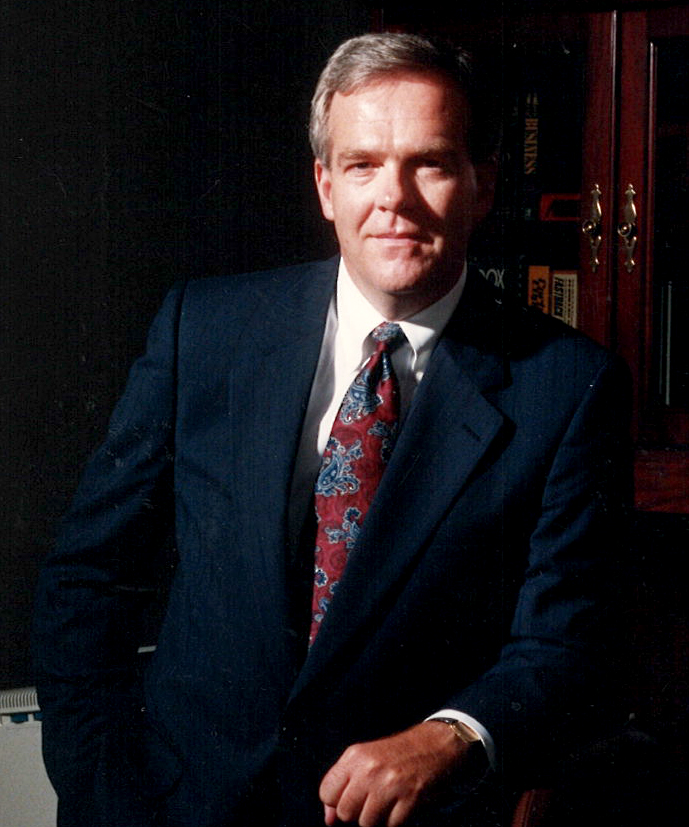 Lawrence L. Grypp
1991

William J. Lucky
1990

Michael P. Kelly
1989

William O'Toole
1988

Lorraine Epperson
1988

Frank E. Horton
1987

David J. Vogel
1987

Nancy C. Pechloff
CBT Alumni in Western News
View the latest issues Western Alumni News
Summer 2016 Issue of Western News
Student Scholarships
Faculty Awards
Social Responsibility
Engineering technology breeds innovation
WIU aggies in Brazil 2016
WIU hosted 44th annual bull sale
Clayton Diez, WIU Engineering Technology chair appointed Senior Fellow for ATMAE
Living tribute to Bruce A. Engnell
CBT celebrates 50 year - logo contest
Professor Emeritus, John Carlson service to USDA recognized
Spring 2016 Issue of Western News
Artwork commissioned to honor Engnell
Graphic communication student, Mariah Bartz, designs WIU Fourndation holiday card
Alumni Spotlight, Todd Lester '90
Employee Spotlight, Margie Carle
Fall 2015 Executive in Residence, Matt Bierman '97 MBA '03
Retirement: Becky Smith
Program Open Houses: Agriculture, Engineering, and Supply Chain Management
WIU gets innovative in manufacturing field
Beta Alpha Psi (BAP) Golf Outing
A family affair: Hoener brothers serve Ag Mech Show since 2008
MBA student, Alex Epkes, winds award for CMA exam distinguished performance
Winter 2015 Issue of Western News
Students gain valuable lessons from internships
Alumnus, Jan Junker MBA '06, puts MBA to good use to create his own company
IBHE approves new graduate program in Applied Statistics and Decision Analytics
ADM announces donation to WIU Supply Chain Management Program
'Ag Day' celebrated WIU football season opener
CBT Professional Development Series 2015
2015 Ferguson Lecture
CBT Celebrating 50 years of success! Save the date - September 2016 will mark fifty years since the School of Business officially opened its doors in 1966.
WIU Farm Manager, Livestock Judging Coach Bruce Engnell passes away
Economics chair, Tej Kaul, and office manager, Debbie McDaniel, work together for 30 years
Faculty members receive 2015 Teaching Innovation Award Honey Zimmerman '02 MBA '04
Fall 2015 Issue of Western News
WIU professor, Rafael Obregon MS '91, giving students hands-on, real-world opportunities while bringing upgraded technology to campus
Management and marketing class travels to Ireland
WIU alumna takes her teaching experience to the international level - Carol Mathis '72
Employee Spotlight: Martin Coe: 2015 Outstanding Educator Award
Alumnus collaborates with Cold Stone Creamery to produce international product - Tim May '81
WIU CBT offers hybrid MBA
Bailey named Interim dean of WIU CBT
Summer 2015 Issue of Western News
CBT student scholarships
Faculty awards
New student lounge
Employee Spotlight: Amy Ford '01 M.Acct '02, accounting instructor
Once-in-a-lifetime trip: Bogota, Columbia
John Distefano '80, named WIU CBT Distinguished Alumnus
WIU CBT maintains AACSB International accreditation
Alumni Spotlight: Lori T. Chesser '84, WIU alumna appointed chair of the American Imigration Council Board of Trustees
Study abroad in Australia
WIU performance tested bull sale posts record high average
Leathernecks Ag Day Football Game
Spring 2015 Issue of Western News
45th annual WIU Ag Mech Farm Expo
School of Agriculture greenhouse
Western hosts three Fulbright students from around the world
WIU Alum Selected to Share Farming Expertise at Yale University's Agrarian Studies Program
Jeffrey Schoon '04 MS '05: WIU Spring 2015 College of Business and Technology Executive in Residence
In memory of Richard Voss
Save the Date: Delta Sigma Pi and Beta Alpha Psi Golf Outings
Employee Spotlight: Michelle Terry '78, Academic Advisor
Students' "Save the Earth with Shirts" Project in Top 45 of International Entrepreneurship Contest
Western Illinois University to host Illinois State Academy of Science annual meeting April 10-11
CBT student commitment to social responsibility
Winter 2014 Issue of Western News
WIU alumni family named Illinois Farm Family of Year-Kate (Wedekind) Niemeier '10
Professor Joe Dobson: My time in Romania
USDA NRCS' Kirk Hanlin: WIU 2014 CBT Executive in Residence
Brothers, WIU School of Agriculture alumni featured in IL AgriNews-Aaron Wolf '10 and Jeremy Wolf '13
Weed Science Team brings home awards
WIU welcomes visiting scholars from China
Professional development series
College Career Fairs
Neumann named Interim CBT Dean
Westen awarded Outstanding Adviser Award-Cheryl Westen '92 MBA '00
Fall 2014 Issue of Western News
Edward Bridge II '10
Derek Bloomfield '11
Joe DeBold '02 M.S. '06
School of Agriculture greenhouse breaks ground
CBT Advisory Board contributes to student scholarships
MBA available online
In memory of: Professor Emeritus Lewis Wall, Professor Stephen Axely, Professor J. Pat Spicer
Engineering technology students present winning design at national conference
CBT welcomes new faculty and administrators: John "Jack" Elfrink, William Polley, Chad Hankins
Staff and adviser spotlight
Summer 2014 Issue of Western News
Janene Finley '98 M.Acc. '99
Amy Kerr '00
Kim Limkeman '83
CBT celebrates student success
Boyer awarded service honors
State Farm donates to WIU's Computer Sciences
WIU named Best for Vets Business School
WIU students visit John Deere
WIU approves new Finance 101 course
WIU part of $70 million Department of Defense grant project
Ag Students Selected for GROWMARK Summer Internship Programs
Spring 2014 Issue of Western News
David Erickson '80
Markus Keller MBA '08
Martin O'Connor '78, 2014 CBT Distinguished Alumnus
Students prank Professor Dobson before Fulbright trip
56th annual Ralph Dirksen WIu Engineering Technology Exhibit
44th Annual WIU Ag Mech Farm Expo
WIU football players excel on the field, in the classroom
Mason Howington, Ryan Ricketts, Jimmy Holtschlag
Winter 2013 Issue of Western News
Craig Allaman '91
Monique Rocourt '81 MS '82
Catherine Hadley '98
CBT Professional Development Week Recap
CBT Executive in Residence: Nancy Cardea
WIU student tour Guardian Glass
Magoon: 2013 Ferguson Lecturer
Supply Chain Management Day - Sept. 30 2013 Recap
WIU students benefit from welding equipment grant from Lincoln Electric Co.
Ag Mech Show to include new agriculture alumni weekend
CBT National Advisory Board
Fall 2013 Issue of Western News
John Distefano '80 (iPad project)
Lori Sundberg '95 MBA '98
Janice Wyffels '78, Abby Wyffels '09, Megan Wyffels '13,Kelly Wyffels '14
New department chairs and directors in CBT (Conrad, DeVolder, and Baker)
WIU MBA students excel in national exam results
Allison Farm Field Day offers lessons on nutrient management
Four CBT majors designated as "Signature Programs"
WIU agronomy team places first in summer contest
Summer 2013 Issue of Western News
Shane "Mac" McSimov '08
Honey Zimmerman '02 MBA '04
Oscar Aguirre M.A. '99 MBA '00
Alpha Tau Chapter of AGR celebrates 50th Founder's Day
CBT adds online graduate certificates
Finance alumnus builds Zaarly
CBT Fresh-I Program beneficial to students, businesses
Facilities Management donates equipment to CBT program
Dobson named Fulbright Scholar to Romania
Spring 2013 Issue of Western News
Stella Owusu-Ansah MBA '02
Linsey (Froelich) Ackerman '01 M.A. '02
Christina Frank '98
Pat Smith '80
Holly D. Deem '77
ADM donates to WIU Supply Chain Management
Beta Gamma Sigma celebrates 100 years
WIU Livestock Judging team takes third overall
Students study abroad with help from Caterpillar donation
B.A. in graphic communication earns national ACCGC accreditation
Bachelor's in fire protection approved
Winter 2012 Issue of Western News
Gerry Salzman '71
Mona Sawyer '55 & Wayne Yard '34 M.S. '47
Peter Tronick '04
Jordan Danner '01
WIU professor completes 1,000th skydive
WIU engineering program achieves ABET accreditation
Visiting scholar: Soon Suk Yoon
Fall 2012 Issue of Western News
John Distefano '80
Sam Annable '11
Enrique Arce B.A. '90
WIU plays host to annual Allison Farm Field Day
CBT Study Abroad Advisor travels to Cuba
CBT announces new department leadership
Atlantis program celebrates fifth year
Summer 2012 Issue of Western News
Ember Keithley '94 MBA 01'
U.S. Transportation Secretary Ray LaHood visits Macomb
Keithley named outstanding advisor by National Organization
WIU Team in Finals of Case Competition
CBT announces new human resource management major at WIU-Quad Cities
Ekena serves as 13th Executive in Residence
CBT to offer new minor in entrepreneurship
Six CBT students awarded CAT scholarships for semester in China
Accounting and finance sponsors panel on identity theft
CBT develops new 'integrated' MBA programs
Spring 2012 Issue of Western News
Sean Moore '09
Nick Padgett '88
Students participate in "Fusion TECH Week"
Engineering Technology programs receive accreditation
Electric Leatherneck racing team on track with educational entry
Supply Chain Management program receives scholarship donation from Archer Daniels Midland (ADM)
Economics Day held in February on Macomb campus
Students compete in Fed Challenge
Winter 2011 Issue of Western News
Jay Solomonson '92
Ford recognized as top performer on CMA
WIU Beta Gamma Sigma Chapter recognized as "Premier"
WIU partners with local business to build better engines
Keithley named outstanding advisor
Chicago business author recognizes alma mater
McDonald's senior-level marketing director returns to WIU as CBT Executive in Residence
Fall 2011 Issue of Western News
Kami Kates '08
Laura Belville '04
Bryan Schullian '10
WIU finalizes $20 million contract for QC Manufacturing Lab
CBT faculty send thousands of books to Africa
Retired urban forestry professor receives international award
WIU student poses question to the President during his visit to her family's business
CBT Dean maintains longtime connection with educator's conference
Summer 2011 Issue of Western News
Donald Tomnitz MBA '75
Kathleen McEntee '74
Derek Bloomfield '11
Michael Ortman '95 MBA '97
Derek Kane '04 and Jason Strimpel '05
CBT sees increase in strength, number of internships
SCIMA student team advances to nationals
Ford receives Mentor of the Year from the IMA
Spring 2011 Issue of Western News
Ed McManus '73
Baker named Distinguished Teacher by national association
Rock appointed to task force reviewing MAP grant proposal
Engineering scholarship established at WIU-QC
WIU-QC adds new major
WIU MBA: 40 years in the making
Ag/IIRA capacity building project recognized
Illinois Soybean Association establishes new scholarship
New scholarship established for international women
Winter 2010 Issue of Western News
Douglas Reese '85 MBA '86
Rich Myers '73
Nancy Pechloff '73
Baker, educators participate in National Agriscience Institute
Forestry Club honors professor with tree-planting ceremony
Johnson selected as Distinguished Faculty Lecturer
Information Systems major named Lincoln Laureate
Fall 2010 Issue of Western News
Steve Orwig '95 MBA '97
David Vogel '70 MA '71
CBT sees reorganization, merged departments
Saying so long...
Conduct-ing research, one track at a time
Summer 2010 Issue of Western News
Jay Solomonson '02
Nick Padgett '88
Kathleen Hensel '02 MACC '03
Patrick Leyendeckers '98
CBT names Distinguished Alumnus
The 'Tripp' of a lifetime
CBT, accountancy maintain AACSB accreditation
A year-in-review: WIU School of Engineering
Business professor can to true 'tunes' of business ethics
Spring 2010 Issue of Western News
John Carroll '02
Engineering Technology students win award at invited competition in Taiwan
Ethics Day 2010: 'The Ethics of Debt'
Eastern Opportunities
Gabler Fund supports teaching and learning
Winter 2009 Issue of Western News
Rob Grove '80 MBA '85
Lori & Craig Glattly '81
Bryan Lunt '98
George Potter '88
Student organization gathers support for member in Iraq
From basement rooms' to alternative crops
WIU faculty provide expertise on health care reform panel
McDonald's executive speaks at WIU
Kelloggs continue legendary commitment to WIU
Modern Woodmen Invests in the WIU-QC Riverfront Campus
Riverboat Development Authority Funds WIU-QC Classroom
Fall 2009 Issue of Western News
Julia Oßenbrügge '02
Ribbon-cutting held at new WIU-QC engineering facility
Western renames Department of Agriculture to School of Agriculture
CBT Faculty Spotlight: Barb Ribbens
Seeing the future in development for CBT
Alternative Crops Day points out the possibilities
Summer 2009 Issue of Western News
Kimberly Aldridge '94
CBT unveils Beta Gamma Sigma Key
2009 CBT Ferguson Lecture
Professor Emeritus John "Jack" Daniels passes away
Spring 2009 Issue of Western News
Mark Dempsey '87
Charles Carey '75
Tim Heth '93
Kimberly Hughes '05
Bradley Will '06
Accreditation 101
CBT conducts MBA survey
Fimmen retires
CBT appoints diversity officer
End of an era
CBT hosts economic outlook events
Winter 2008 Issue of Western Online
Patty Sullivan '88 MBA '89
Terry Kestner '84
Emily Knox '02
Steve Larson '78 MBA '79
John Garvey '78
C-FAR Day at WIU
CBT officially unveils new coffee shop
An 'amusing' business
The World Series on a "Little" level
Marx, founder of WIU economics department, dies
WIU student selected as National Agricultural Ambassador
University Relations launches Web 2.0 resource site
Hallwas's "Dime Novel Desperadoes" blends bio with true crime
Housing changes on the horizon
WIU-Quad Cities: A five-year retrospective
Fall 2008 Issue of Western News
Joe Maxwell '71
WIU Allison Farm organic field day
Computer science celebrates 25 years
Peek named academic mentor of the year
SCIMA chapter wins national competition
Richard Longworth to speak on campus
WIU hosts visiting international students
Pi Kappa Phi Fellowship