Financial Aid
Academic Programs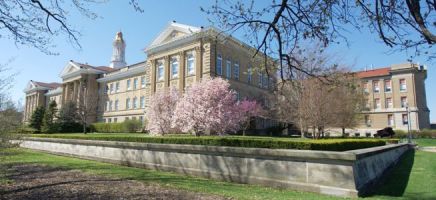 Accreditation, Approval, or Licensure - Names of associations, agencies, or governmental bodies that accredit, approve, or license the school and its programs. Upon written request can obtain or review documents describing accreditation, approval or licensing.
Degree Programs - List of current degree programs and other education and training programs.
Professional Licensesure Disclosure - 

Programs of study at WIU that require a license or certification to enter the workforce.

Consortium Agreements -A consortium agreement allows WIU students receiving financial aid through the university to register for classes at a partner community college and add those credit hours to their Financial Aid Award at WIU.
Academic Partnerships - Western Illinois University has partnered the following community colleges to create a 2-year degree plan for an Associate degree and a subsequent 2-year plan to complete a Bachelors degree.
Facilities - Campus maps that relate to the academic programs.
Faculty - A list of current faculty and other instructional personnel.
Admissions Information - WIU admissions standards and application process.

Questions? Contact the WIU Financial Aid Office, Sherman Hall 127, financial-aid@wiu.edu, 309-298-2446