Financial Aid
Health, Safety and Security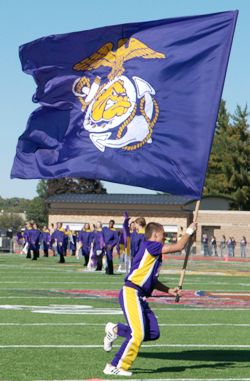 Students' Right to Know - This report is published in compliance with Public Law 101-542: Student Right to Know and Campus Security Act.
Drug & Alcohol Abuse Prevention - Information on the standards of conduct that clearly prohibit the unlawful possession, use, or distribution of illicit drugs and alcohol on the institution's property or as part of any of the institution's activities.
Annual Security/Fire Safety Report- Provides information about the institutions polices and statistics pertaining to security and fire safety on campus.
Fire Log - A record of reported fire calls on campus.
Missing Person Notification Policy - Policy regarding missing student notification for students who reside in on-campus student housing facilities.
Vaccinations Policy - Information about the institutions policies regarding vaccinations.
Questions? Contact the WIU Financial Aid Office, Sherman Hall 127, financial-aid@wiu.edu, 309-298-2446