Alumni
2007 Town & Gown Award
Charles Gilbert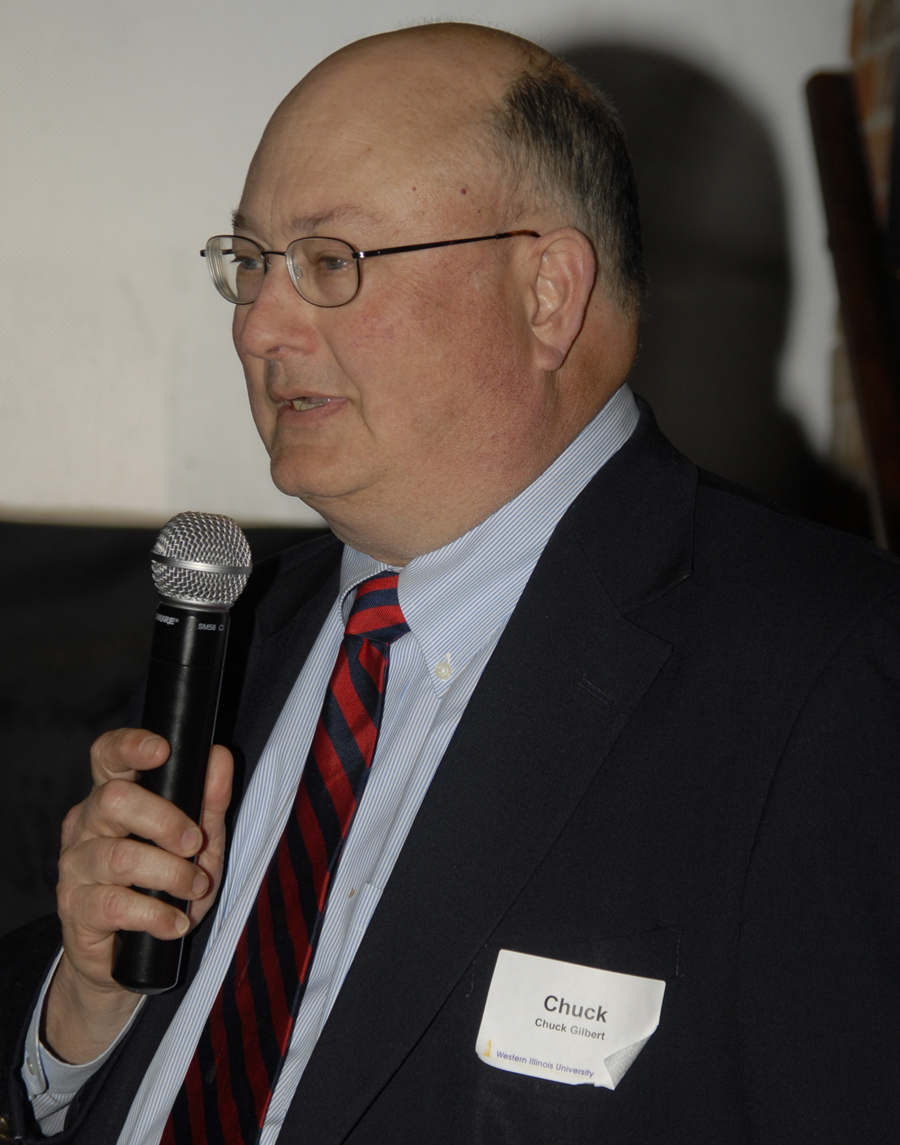 To recognize his contributions to Western Illinois University and the Macomb community, Charles Gilbert has been named the recipient of the inaugural Town & Gown Award from Western's Alumni Relations.

The Town & Gown Award, presented to an individual who has provided exceptional service to WIU and the community, was announced at the April 27 "Celebrating Town & Gown" event hosted by the Alumni Association.

Gilbert is the retired director of Institutional Research and Planning (IRP) at Western. He began working at WIU in 1972 as the assistant director of institutional research. He was named associate director of the office in 1983 and director in 1993. During his term as associate director, Gilbert was also the project director of the then-Board of Governors Common Software Project, coordinating the implementation of the project at WIU.

As IRP director, Gilbert played a major role in the development of the University's Cost Guarantee, which served as the model for the state's "Truth in Tuition" program.

Gilbert has served the Macomb community in numerous capacities over the years. Currently, he is the City of Macomb's First Ward alderman, a post he was first elected to in 2002. Prior to that appointment Gilbert served on the McDonough County Board for 23 years. He served as the County Board chair from 1992 to 2000 and as the board's Finance Committee chair for 14 years.

He has also been a member of the Macomb Area Industrial Development Corporation's Board of Directors, serving as president from 1998-1999, as well as the Board of Directors for the Western Illinois Regional Council, serving as president from 1997-2004. He has served on the Board of Directors for the McDonough County Rehabilitation Institute and the McDonough County United Way. Gilbert is also a member of the Macomb Kiwanis Club, a group he has been involved with since 1976.

"It is my pleasure to award our inaugural 'Town & Gown' Award to Dr. Charles Gilbert," said Amy Spelman, director of Alumni Relations. "His significant contributions to both Western and the community make this award a fitting tribute to his noteworthy career and his outstanding volunteerism."