Alumni
2015 Town & Gown Award
Tom Claudon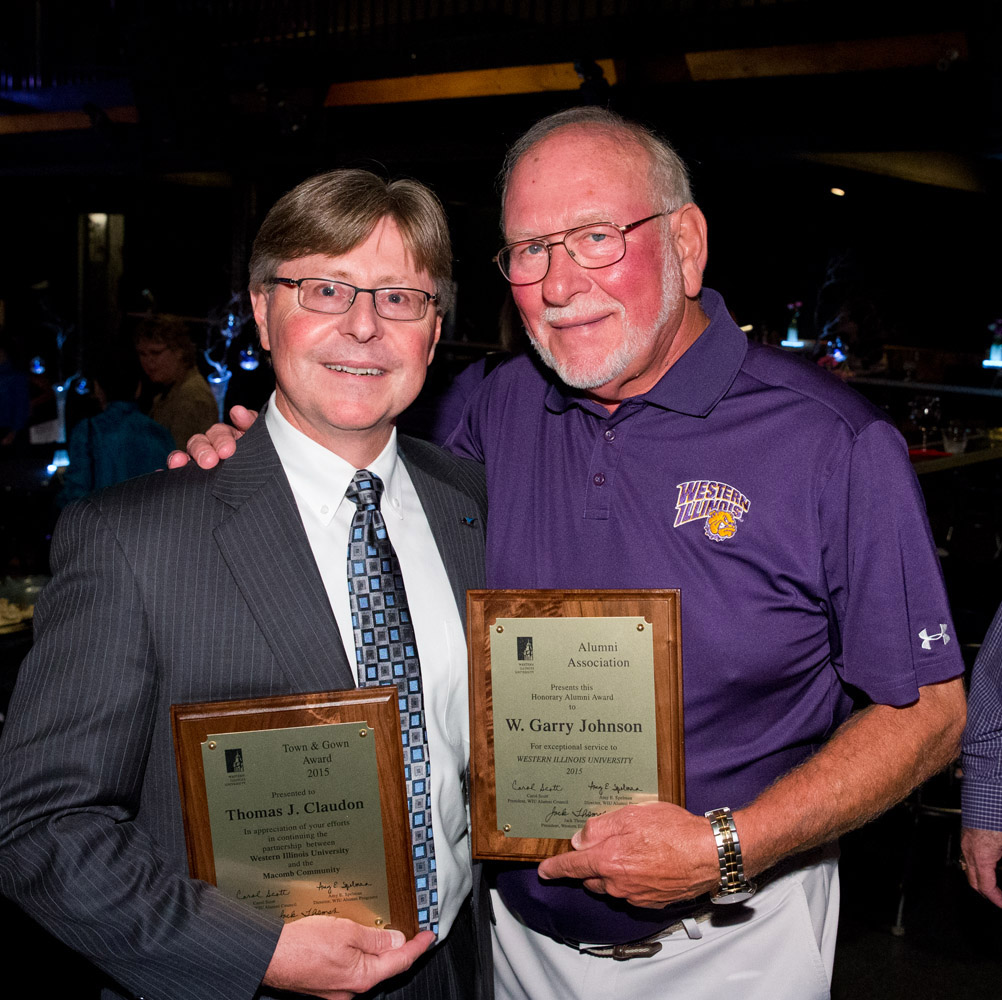 To recognize his contributions for exceptional service in continuing the partnership between Western Illinois University and the Macomb community, Tom Claudon, president of MidAmerica National Bank, has been named the recipient of the 2015 Town & Gown Award from the WIU Alumni Association. The award was announced at the Sept. 24 Town & Gown Celebration. 

As president of MidAmerica's Macomb branch, and as a Macomb resident, Claudon has professionally and personally supported numerous Western ventures throughout the years. The bank participates in the University's College of Fine Arts and Communication Rocky on Parade public art project, and under his leadership, MidAmerica has taken part in the University's Think Purple campaign every year since the program's inception. In addition, he is a member of Western's Performing Arts Society (PAS), including serving on the society's executive board. 

"Tom Claudon's efforts in building our town and gown relationship truly epitomize this award," said Alumni Relations Director Amy Spelman. "The mission of WIU's Performing Arts Society is to build a sense of pride in the arts and to enhance the region's quality of life through exposure to the arts. Tom's commitment to the PAS, and to our University and community, defines the Town & Gown Award. We are so fortunate to have the Claudons as a part of our community." 

He and his wife, Jenny, have been supportive of the University over the years, by giving both financially and of their time. 

Claudon is also active in the Macomb community as a member of the Macomb Area Economic Development Corporation, Macomb Rotary, Western Illinois Community Development Corp., Macomb Airport Authority and McDonough District Hospital Foundation Board. 

Previous recipients of the Town & Gown Award include Todd Lester (2014); Bill Howard (2013), Tom Carper (2012), Mick Wisslead (2011), Lin Stults (2010), Jerry Cremer (2009), John Maguire (2008) and Charles Gilbert (2007).