Alumni
2022 Honorary Alumni Award
Bill Howard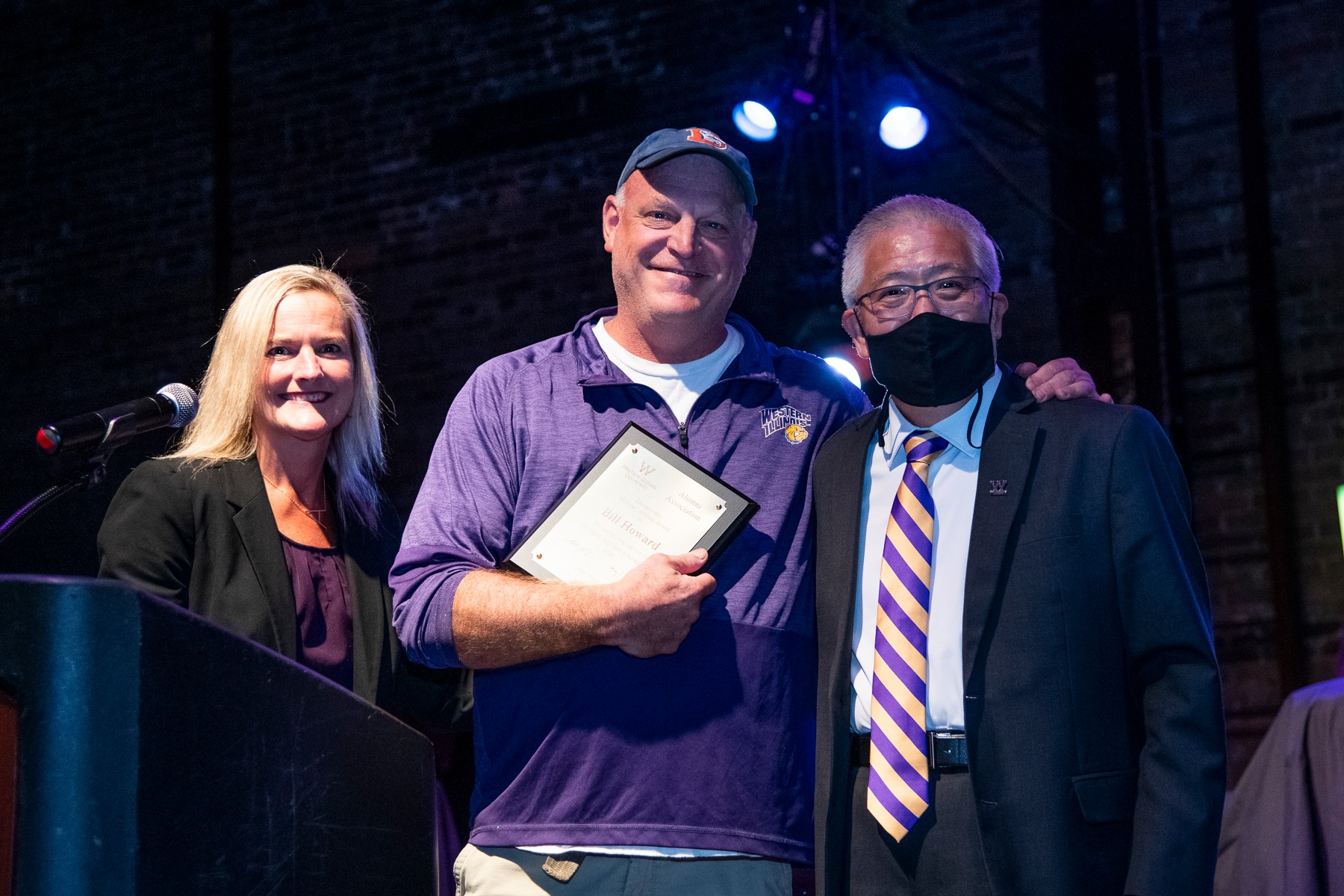 In 2013, inspired by the Cows on Parade in Chicago, Howard spearheaded the idea for "Rocky on Parade" in Macomb. Working with the WIU Foundation, Howard attracted artists and donors to the inaugural project, which debuted 14 Rocky statutes in Fall 2013. Since that initial unveiling, 63 Rocky bulldog statutes have been created and installed throughout Macomb and on WIU's campuses, with another 25 unveiled at the 2021 Town & Gown event, taking the grand total to 88 Rocky statues.
"This has all taken place under Bill's leadership. His energy and enthusiasm for this project, and other public art projects, has brought WIU and Macomb closer together," said Howard's nominator, John Biernbaum, associate vice president for student services. "He has been recognized as a citizen of the year and for his excellence in teaching. His students love him, and he is a proud supporter of Western. You can find him supporting our student-athletes across all sports, and he's heavily involved with the Performing Arts Society. He has truly made Macomb and WIU home."
Howard joined the WIU art faculty in 2000 as an assistant professor and was promoted to professor in 2009. His areas of expertise include printmaking, and his artwork has been exhibited internationally and nationally, and is included in numerous public and private collections.
In 2019, Howard was one of the lead artists for the Old Dairy mural project, which transformed an older mural into a new, vibrant work of art. Howard is currently working with Macomb Beautiful to create a 66-foot mural on the north side of the Gelsosomo's building.
"It is truly a privilege to award the 2021 Honorary Alumnus Award to Bill Howard," said Amy Spelman, director of Alumni Relations. "Since joining WIU more than 20 years ago, Bill has been an active member of the University and local communities. While he's an alum of a Colorado institution, he is all-in at WIU. His commitment to WIU deserves this recognition as his purple and gold roots run deep."
This is the 25th year for the WIU Honorary Alumni Award presentation. Previous recipients include Dr. Kenneth Wright (2019); LaVern McEntire (2018); C. Don Weston (posthumously, 2017); Jeff Mabrey (2016); Garry Johnson (2015); John Biernbaum (2014); Dan O'Neill (2013); Lisa Ward (2012); Al Goldfarb (2011); Gil Belles and Marion Blackinton (2010); Bob Anstine (2009); Jack Stites (2008); Bill Brattain (2007), Marilyn Johnson (2005); Donald Dexter (2004); Mark Martin (2003); Mel and Judy Kerr (2002); Charlene Callison (2001); Ed Holzwarth (2000); Donald S. Spencer (1999); Laura Kent Donahue (1998); Cathy Early (1997); Dick Miller (1995) and Dennis Iversen (1994).