Business Services
Billing and Receivables News....
College Payment Plans: An Alternative to Student Loans
Credit Balance
If you have a credit balance and would like it refunded please set up direct deposit on STARS by selecting Direct Deposit Authorization under the Financials tab. Once this has been completed you can request your refund by contacting our office at Billings@wiu.edu
Military Personnel with Tuition Assistance Vouchers
Western Illinois University offers a special tuition rate for United States military personnel who are receiving benefits through the Federal Tuition Assistance (TA) program, as of the official census day (tenth day) of the applicable term of enrollment. The special tuition rate shall not exceed the maximum per credit hour tuition benefit for Military Tuition Assistance for all branches of service, as listed on Military.com/education. This tuition rate is currently $250 per credit hour.
Application for Special Tuition Rate for Military Personnel Receiving Federal Tuition Assistance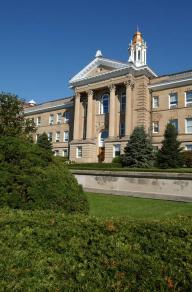 Billing and Receivables
1 University Circle
Sherman Hall 106
Macomb IL 61455
Hours: M-F 8:00 AM - 4:30 PM
Phone: (309) 298-1831
Fax: (309) 298-2032
E-Mail: billings@wiu.edu
Links
Billing and Receivables Pamplet