Department of Psychology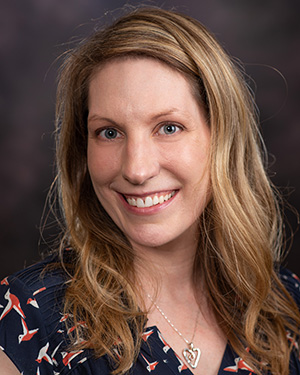 Dana Lindemann, Ph.D., BCBA-D
Professor
Education
Dr. Lindemann studied undergraduate psychology at the University of Alaska Anchorage and received her M.S. and Ph.D. in Experimental Psychology from Washington State University. While at graduate school, Dr. Lindemann received specialized training in the areas of applied research and applied behavior analysis. Her dissertation was titled, "Comparing two condom use components of a HIV/AIDS intervention for college students." Dr. Lindemann is also a Board Certified Behavior Analyst.
Teaching
Dr. Lindemann has a passion for teaching and has taught a variety of courses related to experimental and behavioral psychology. Her approach to instruction emphasizes active learning and evidence-based practices, such as the use of guided notes and contract grading. Dr. Lindemann currently teaches Introductory Psychology (Psy 100), Social Psychology (Psy 250), The Fundamentals of Learning and Behavior (Psy 340), Behavior Modification (Psy 442G), and Field Experience in Psychology (Psy 487/490). She also enjoys engaging students outside of the formal classroom and has mentored more than 40 undergraduate and graduate students.
Research Interests
Dr. Lindemann's primary focus is on the application of behavior analytic skills training. In particular, Dr. Lindemann is interested in self-management-based programs focused on reducing risky health and sexual behaviors among college students, and, more recently, she has worked on developing new research on the use of positive behavioral support in family homes and schools. Dr. Lindemann has secondary research interests in the area of human sexuality, and in particular, female toplessness.
Recent Scholarly Activities
Lindemann, D. F. (in progress). Development and evaluation of a brief behavior analytic skills training program for parents.
Harbke, C. R., & Lindemann, D. F. (under review). Contextual, regional, and individual predictors of attitudes toward public female toplessness: Looking beyond legal approval.
Harbke, C. R. & Lindemann, D. F. (2018). Acceptance of female public toplessness: Structural, contextual, and individual predictors of support. The Canadian Journal of Human Sexuality, 27, 92 – 102. https://doi.org/10.3138/cjhs.2017-0020
Lindemann, D. F. & Harbke, C. R. (2013). Are written instructions enough? Efficacy of male condom packaging leaflets among college students. Health Education Journal, 72, 180- 188. https://doi.org/10.1177%2F0017896912437300

Lane, D. J., Lindemann, D. F., & Schmidt, J. A. (2012). A comparison of computer-assisted and self-management programs for reducing alcohol consumption among students in first year experience courses. Journal of Drug Education, 42, 119-135. doi: https://doi.org/10.2190%2FDE.42.2.a
Lindemann, D. F., Huntoon, A., & Harbke, C. R. (2012). Beneficial but not sufficient: Effects of condom packaging instructions on condom use skills. Psychology Research & Behavior Management, 5, 11-18.