College of Education & Human Services
Master of Arts in Teaching (MAT) - Alternative Licensure
The Master of Arts in Teaching (MAT) - Alternative Licensure is a two year residency program wherein candidates are hired by a school district on a provisional teaching license, are paid a beginning teacher salary, and take courses over a two year period. Upon successful completion of the program, graduates will receive an Illinois Professional Educator License in one of the following areas:
Art

 (Grades PK-12)


Early Childhood (Birth-Grade 2)

Elementary (Grades 1-6)

Middle Grades (Grades 5-8)

: 

Language Arts, General Science, Social Science,

 

o

r

 

Mathematics 

Music (Grades PK-12)

Secondary English (Grades 9-12)

Secondary History (Grades 9-12)

Secondary Mathematics (Grades 9-12)

Secondary Science (Grades 9-12): Biology, Chemistry, Physics, Earth

 

o

r

 

Space Science, Environmental Science

Special Education (Grades K-Age 22) - Learning Behavioral Specialist (LBS1)
Eligibility
Document a minimum of 2 years of post-baccalaureate work experience or acquire a

waiver from a school/district

. 

For the early childhood, elementary, or special education licensure areas - Applicants must have a bachelor's degree from an accredited university with 32 semester hours combined in language arts, math, science, and social studies coursework. A minimum of 9 semester hours is needed to start the program.

For all other licensure areas, applicants must have a bachelors degree from an accredited university in the content area of licensure sought; or a bachelor's degree with 32 semester hours in the content area sought.
Procedures for Applying to WIU
Contact our Teacher Licensure Officer (Tammy Wilson, TS-Wilson@wiu.edu; 309/298-2117) who will review your transcripts for eligibility into the program. 

Once your eligibility is confirmed,

apply for admission

, declaring Master of Arts in Teaching - Alternative Licensure as your area of study. You must meet the general admission requirements of the

School of Graduate Studies

and have a minimum cumulative GPA for all undergraduate work of 2.75.

Within two weeks, one of the MAT Coordinators will receive notice of your application and will contact you to make arrangements for an intake meeting.

After a few days, you will receive a welcome email from the School of Graduate studies containing important new students' information. Watch your email account for this.

Set up necessary

email, ECOM username and password

, and communicate that account information to MAT@wiu.edu so that you will have access to the

MAT Portal

. 

Access

important documents and information needed to begin

 your studies.
Procedures for Getting an Alternative Provisional Educator (APE) License
Document time spent in a school setting. Those without experience in schools take 2 credit hours of EDS 592: Field Experience.

Complete online training modules in lesson planning, assessment, ESL, and classroom management.

Complete School Safety Training and Mandated Reporter Training.

Pass applicable Content Tests (

http://www.il.nesinc.com/

)

Apply for open teaching positions via 

IASA Illinois Education Job Bank

 and 

Unfilled Positions

 or through connections in your local area. Note that hiring authorities will require a background check.

Secure a full-time teaching job that requires the license you are pursuing. Positions must be with schools or organizations that have a PEL authorized supervisor (principal) in the building. 

Work with the WIU Licensure Officer to receive your Educator License with Stipulations endorsed for Alternative Educator (ELS - APE).
Once You Have the Provisional License
Begin a two-year residency program as a paid teacher of record with the support of a mentor teacher and a university supervisor while completing program coursework. Students may begin coursework before beginning their residency.

Complete required coursework in the MAT program for the licensure area sought (

program degree plans

). Coursework must be completed by the semester following the completion of the residency.

To qualify for a full Professional Educator License, students must be approved through the evaluation of their principal and university supervisor, and complete any coursework deficiencies indicated through the eligibility process by the end of the program.
MAT Teaching Residency (EDS 600)
The EDS 600 teaching residency is a 4 semester, 1 credit hour each semester, teaching internship. Once accepted into the MAT program, the MAT Candidate must pass the content test for their licensure program and complete all the requirements in the  MAT Licensure Checklist , the MAT Candidate must locate and secure a teaching placement that meets ISBE requirements. Once enrolled in EDS 600 the MAT Candidate becomes an MAT Resident. 
Deadlines for Application
Graduate School applications and all transcripts must be submitted by the following dates to be considered for admission. These are firm dates:
Fall Semester: August 1
Spring Semester: December 15
Summer Session: May 1
Deadlines for Submitting Provisional Licensure Material to Begin Residency+
For a Fall/August residency start, submit all materials via

 

MAT Portal

*

 

by July 1.

For a Spring/January residency start,

submit all materials via MAT Portal

*

by

November 1.
+Only accepted students can submit materials for residency.
*Access will be granted upon acceptance into the program
MAT Student Resources
Use this link for access to student resources for degree plans, financial aid information, a program checklist, frequently asked questions, course information, transcript evaluation instructions, as well cost analysis. This information will assist in better understanding the steps and requirements that lead to successful MAT degree completion. 
Apply Now
MAT Coordinator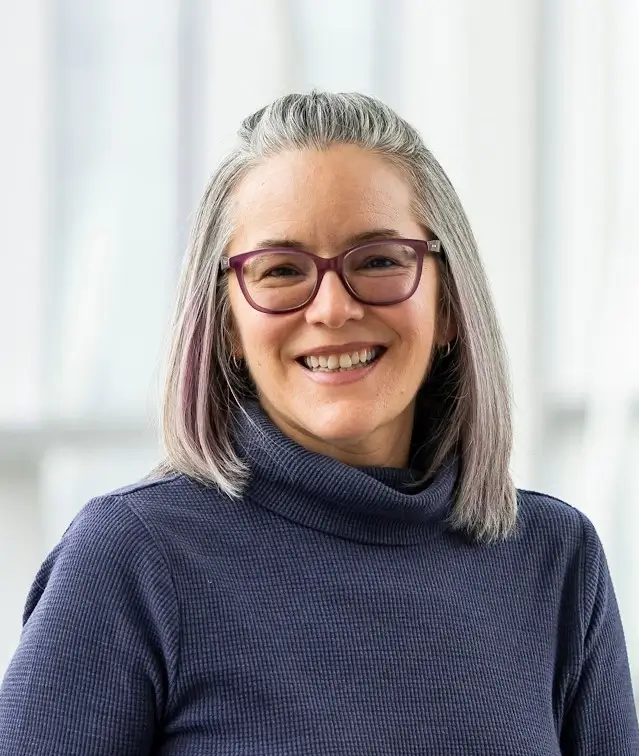 Professor Andrea Hyde
Office: 1111 QC Complex
Email:  am-hyde@wiu.edu
Phone: 309-762-9481 (x62242)
WIU Teacher Licensure Officer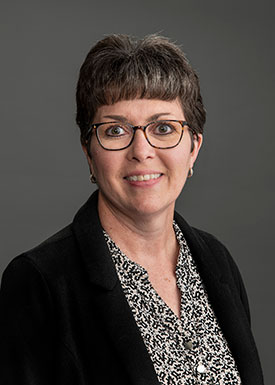 Tammy Wilson
Phone: 309-298-2117
Office: Horrabin Hall 40
Email: TS-Wilson@wiu.edu
In The News!
Tiffany Piehl wins "Why Moline"
Tiffany Piehl, Master of Arts in Teaching (MAT) student and Special Education Teacher in the Moline-Coal Valley School District, receives the "Why Moline" (Why Moline Coal Valley School District is a great place to serve) award. Recipients of the "Why Moline" award are nominated by their peers. Ms. Piehl says "I feel very fortunate to be receiving the education and guidance that I have been given through the MAT program. This MAT program has been such a blessing for me. I have learned so much and grown as an educator."
---
Tamika Causley is in the news!
Click here for the full article by Peoria 25 NEWS (Mar. 15, 2022). Excerpts from the article read: "A longtime Peoria Public Schools employee is seeing her dream of becoming a teacher come true. After years working in various positions at PPS, Tamika Causley will become a PPS teacher next Fall, after making a strong impact on her coworkers and her bosses over the last eight years. "I need to be a teacher," Causley said. "This is what I need to do."
She is currently working on her master's degree in Special Education from Western Illinois University.