The Right Choice for Your Success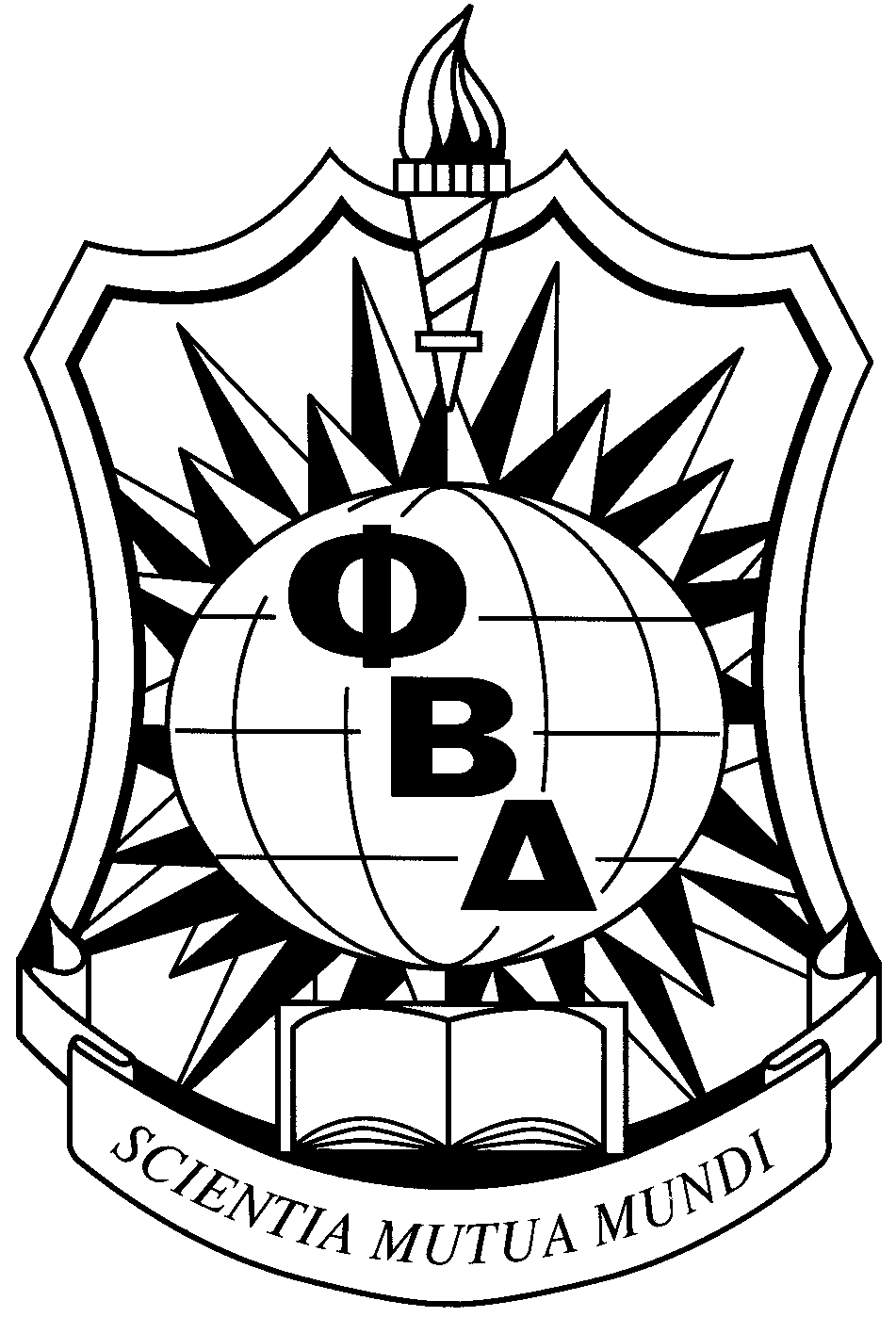 PHI BETA DELTA INTERNATIONAL HONOR SOCIETY
Eta Epsilon Chapter, Western Illinois University, Established 2009
Phi Beta Delta, founded at California State University, Long Beach in 1986, was established as an organization in 1987 with 38 chartered chapters.  It is the first honor society dedicated to recognizing scholarly achievement in international education. As of August of 2009, 176 chapters have been chartered. 
Phi Beta Delta traces its background to the eighteenth-century founding of Phi Beta Kappa. In the nineteenth century, Greek fraternities divided into the social, professional, and academic Greeks. Phi Beta Delta is an academic and professional society, unique because it is resolutely interdisciplinary and international. Its formal organization brought together numerous pre-existing internally-oriented campus groups. Its goals are:
to recognize the scholarly achievement of international students and scholars, who have studied abroad and faculty and staff who are involved in international activities;
to serve as a vehicle for the development of academic-based international programming;
to provide a network on each campus of faculty, staff and students involved in international endeavors; and
to extend this network to thousands of members in chapters throughout the world.
The Greek letters in Phi Beta Delta stand for the following: 
Phi (philomatheia) - love of knowledge;
Beta (biotremmonia) - valuing of human life; and
Delta (diapheren) - achieving excellence.
The colors for the honor society were red and gold.
Red symbolizes the strength and diversity of humankind.
Gold is a symbol for the sun from which all people and cultures draw strength and life.
The Crest of the Society was designed with a globe, a torch, the sun, a book, and a shield. 
The globe represents the international perspective of the Society's members.
The torch symbolizes the leadership and influence of the Society.
The sun stands for the energy from which all cultures draw strength.
The book symbolizes the coining and sharing of knowledge.
The shield represents the preservation of academic freedom. 
The Society's motto, "Scientia Mutua Mundi "(World's Shared Knowledge) is inscribed at the base of the crest
Eta Epsilon Chapter

The purpose of the Eta Epsilon chapter is to recognize and encourage high professional, intellectual, academic, and personal achievements in the field of international education. This chapter will serve to encourage international programming and promote the exchange of ideas and information among an interdisciplinary network of faculty, staff, students, community members, and alumni involved in international endeavors.  
Membership and Induction Ceremonies
Chapter Activities and Scholarships
Eta Epsilon Chapter Meetings 2023-2024

5:00 pm virtually on Wednesday:
August 16
September 20
October 18
November 15
December 20
January 17
February 21
March 20
April 17
By-Laws