Quad Cities Campus
WIU-Quad Cities Financial Aid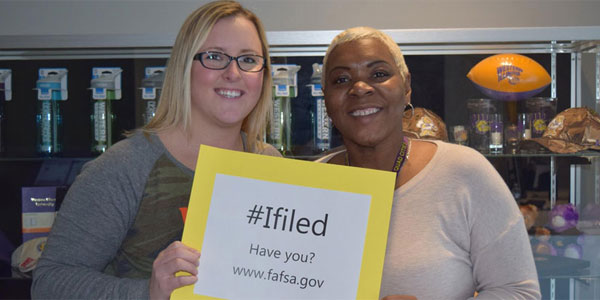 Getting Started
For many students and families, the cost of attending college can be too great to manage alone – for this reason, WIU Financial Aid Office is available to assist eligible students in obtaining financial aid so they may achieve their educational goals. There are many types of financial aid available, including grants, loans, scholarships, and student employment. In general, financial aid can be used to pay tuition, fees, books, supplies, and certain living expenses.
The first step is always completing the Free Application for Federal Student Aid (FAFSA), which can be done online at www.fafsa.gov. To be sure you receive the money you are eligible for, it is best to plan ahead. The financial aid process may take up to 8-12 weeks, so start your application process early (as soon as October 1).
Quick Links
WIU Title IV School Code:
001780

October 1
File your FAFSA!
**2024-2025 form available December 2023**
**Important Information for 2024-2025**
Please review the upcoming changes for the 2024-2025 application process.
Contact Information
Financial Aid Office
Email: financial-aid@wiu.edu
Phone: (309) 298-2446
WIU - Quad Cities
3300 River Drive
Moline, IL 61265
Fax: (309) 762-8980
Stay connected with us through Facebook:
Facebook
Hours:
Monday-Friday 8:00 am - 4:30 pm
WIU Title IV School Code: 001780
Additional Financial Aid Information
If you need this content in an alternative format, please contact Karin Chouinard at (309) 762-9481 or KK-Chouinard@wiu.edu.