Financial Aid
Financial Aid Disbursement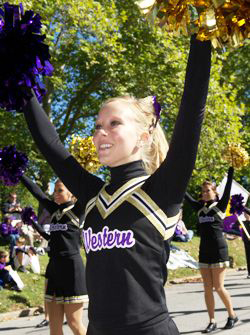 All federal and state aid (except Pell Grant for correspondence courses and Federal Work-Study) will automatically be applied to tuition, fees, room and board charges on your bill each semester. See Financial Aid Disbursement and University Billing section of the Handbook & Policies for more details.
All first-time borrowers must complete both Loan Entrance Counseling and a Master Promissory Note (MPN) before funds can be disbursed.
Your University bill for each term will show charges before loan disbursement occurs:

Federal Aid funds (Pell Grant, Federal Loans, PLUS Loans, ect...) will not disburse to your account until after the 10th day of verified term attendance.
Private Loans disburse on the 1st day of classes.

Loan amounts must be made in two equal disbursements over the academic year:

Half in the Fall Term and half in the Spring Term.
Single semester loans will be disbursed in one disbursement at the beginning of that term.

Before each aid disbursement, financial aid eligibility must be reviewed in areas such as:

Hours of enrollment
Proper class level (transfer students should have final grade transcript from previous school sent to WIU as early as possible)
Admitted to a degree program
Eligible coursework

Refunded amounts for aid exceeding direct educational charges (tuition, fees, health insurance, room and board) are direct deposited to your designated bank account. See Refunds through Billing Office.
Always review your University account balance after receiving a refund - certain miscellaneous charges and past due balances may not be covered by Title IV federal aid. The University will apply any eligible financial aid awarded to all charges assessed to your account up to and including $200 from any prior academic year.
Be prepared to pay for books using your personal resources. Refunds from financial aid are not always available or may be insufficient to pay for all your books. Up to $600 may be charged to your University account up until the 8th day of a term.
Semester bills are available on STARS in August and January - email notification is sent each month when the bill is available to view on STARS. Email addresses may be updated on STARS.
Specific questions concerning bills or the billing process should be directed to Billing and Receivables at (309) 298-1831.
Financial Aid Process Topics
Fin-Aid Navigation