Alumni
Made up of 25 alumni appointed to three-year terms and the president of the Student Alumni Association, this board meets four times a year. Members represent the interests of alumni and serve as liaisons to 25 University areas. The council assists in the recruitment of students, selects Alumni Award recipients, and was instrumental in establishing the Student Alumni Association.
2021 Alumni Council Meetings
Saturday, July 17
Friday, October 1
The WIU Alumni Association is looking for dedicated leaders of all ages, ethnicity, gender, geographic location, career fields, etc. to serve on the WIU Alumni Council. The Alumni Council strives to include a broad range of members that accurately reflects our student body and alumni community. Applicants are evaluated based on a number of factors, including engagement since graduating (e.g. attendance, giving back to WIU financially, referring students, returning to campus to speak to classes, offering career mentorship, etc.) and general Leatherneck Pride. If you or someone you know is an active alumnus that would be a good candidate, please fill out our online application form. The deadline is April 1.
2020 - 2021 Council Members
I am pleased to announce that on July 11, 2020, at its summer meeting, the Western Illinois University Alumni Council passed a resolution focused on racial equality, anti-racism and support for Black alumni, students, faculty, staff and friends. The WIU Alumni Council is committed to standing up to systemic racism and implementing action to end racism, harassment, discrimination, and hate.
                                                          - Brian Savage, President, WIU Alumni Council


Alumni Council Featured Member
Eldon Brown 1996
Degree: Bachelor of Science degree in law enforcement and justice administration from WIU.
Email: eldonbrown@gmail.com
Business Information: West and Southwest regional delivery manager at Fruition Partners in San Jose, California
Advice for Freshmen: Get involved! Join a student organization, and academic club, or student government. The experiences and friendships you make there will serve you professionally and personally for the rest of your life. Seek out mentors in your academic departments, residence halls, and student organizations. Take advantage of every opportunity to get outside your comfort zone and learn something about people different from you. In the process, you'll end up learning the most about yourself.
Favorite WIU Memory: Living and working in Wetzel Hall as an ACD, hanging out at the purple couches between meetings or classes, the many late nights in the computer labs finishing assignments or chatting with friends, giving tours during summer orientation, helping to plan BGLFA Awareness Week, Homecoming, and so many other things!

Family Information/Special Interests and Hobbies: My family is in Illinois and I currently live and work in Silicon Valley. I'm a big geek at heart. As an avid traveler and private pilot, I love to explore the world whenever possible. I'm the proud uncle of two nephews and a niece.
A letter from the Alumni Council President Brian Savage '73
Dear Fellow Leatherneck Alumni and Friends,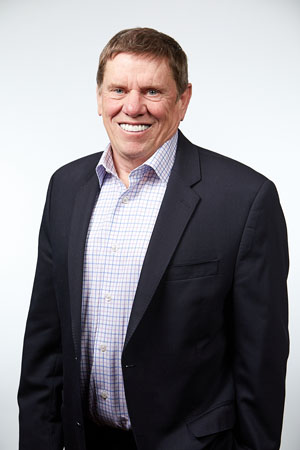 Normally this letter kicks off the new year at WIU and recaps the recent accomplishments of the Alumni Council.  But first and foremost, I want to share some thoughts on the important and long-overdue issues impacting WIU.
When I started my career at Western in 1969, the country was grappling with Civil Rights issues and an unpopular war. Students were shot at Kent State and at Jackson State in the spring of 1970 for being vocal in their activism. Racial injustice was prevalent then and it continues today. Here we are, 50 years later, still fighting the issues of systemic racism and police brutality. We still struggle to ensure that WIU and Macomb are a safe and welcoming place for our Black students.
As I enter my last year as president of the WIU Alumni Council, I want to make clear that discrimination, harassment, and hate have no place here. You may have seen our Black students and alumni speaking out on social media about their experiences at Western and sharing examples of the discrimination and hostility they have experienced on and off campus. Our students, faculty, staff, and alumni are hurting.
We can, and we must, do better. We cannot deny that racism is real and that WIU and Macomb are not immune. As Leathernecks we cannot be bystanders. We will be working closely with Interim President Abraham and the Alumni Programs office to contribute to the conversation and put our support behind the recent initiatives announced by Dr. Abraham. Expect to hear more from me and the Alumni Council going forward.
The Alumni Council needs more Black voices. The council should reflect the community it represents and today it falls short of that goal. Our group of 25 alumni are charged with governing the Alumni Association. We hold four meetings annually and have several committees that represent our alumni in various areas of WIU. We provide direction to the Alumni Programs office regarding alumni engagement and alumni events, work closely with the WIU Foundation to support fundraising, choose our alumni award recipients, represent WIU at recruiting events, and much more. We encourage our Black alumni to apply to the council this coming year. You can find more information about the Council and how to apply  here .
Thank you for standing up and speaking out for what is right.
I now want to highlight some of the amazing accomplishments at Western this past year:
The state legislature passed the FY21 budget that provided $89 million capital funding for the Center for the Performing Arts and $94.5 million for the Science Building. Thank you to all that helped in getting this passed. Let's get construction started! 

The University established the 

Alumni Legacy Scholarship

 of an automatic $1,500 per year for all students whose parent(s) and /or grandparent(s) graduated from WIU. 

The Alumni Council assisted in recruitment and retention efforts by attending college fairs, writing notes/letters to those that expressed interest in WIU, and calling prospective and returning students. New student admissions as well as registrations are up in double-digit percentages.

Nearly $30,000 was raised for the 

Leatherneck Legacy Fund

 which provides an additional 20 scholarships for children and grandchildren of alumni. Thank you to all that contributed. Obviously, more is needed, and we do appreciate your generosity.  We raised enough money to provide 20 scholarships and to start the process of making inside improvements to the Alumni House. Hopefully they will be done by Homecoming for all to see.
The 

Alumni Plaza

 brick project was a great success. Nearly 1,000 bricks were purchased raising over $130,000 with donors from 31 states. Be sure to come back to see your brick and the hundreds of others.
Another success story of this past year has been the "Mega Reunion." WIU Alumnus Chris Foltz has done a tremendous job in getting alumni to commit to returning to campus. With 20,000 followers on Facebook and over 4,000 committed to return to campus, we expect to break the Guinness World record for the largest reunion ever. It has created such a "buzz" … alumni around the globe are asking: "Are you going?" We look forward to having a great weekend back on campus. While the reunion, which was originally set for this fall, has been postponed until sometime in 2021 due to the ongoing pandemic, we know the excitement will continue and we'll be able to someday soon join together to celebrate all things WIU.
This past December at commencement I had the distinct honor to present the  Alumni Achievement Award  to five diverse, successful, and deserving Alumni. There I was back at Western Hall in a cap and gown up front on stage!  It was electrifying, exciting, and spirited.  What a thrill to see all the graduates and new members of the WIU Alumni Association!      
On June 30, we bid farewell to four Alumni Council members whose terms ended. Thank you to Erika Lowe Mullins '09, John Meixner '95 '05, Tom O'Brien '07 and Chris Wheeler '97 '00 for your years of service and commitment to your alma mater. On July 1, we welcomed five new members. Welcome to Scott Clarke '81, Darryl Hollimon '83 '93, Molly Holmes '01 '04, Victoria Kappel '16 '18 and Wayne Whipps '77. Thank you for volunteering your time and contributing to Western.    
Western continues to need your help. My message is still the same as last year and I really appreciate all who responded to my letter to invest in Western then. Every bit of your time volunteering or visiting, any help you may provide in recruitment of students and every dollar makes a difference. Please consider giving to our great University. As alumni and permanent trustees of WIU, we need to make the effort to make a difference. 
 Once a Leatherneck, always a Leatherneck! Go Necks! Take a stand!
 Sincerely,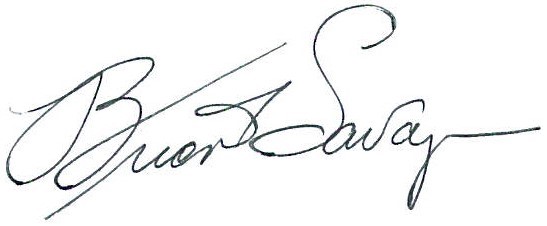 Brian Savage '73
President, WIU Alumni Council