Office of Student Activities
Student Organization Center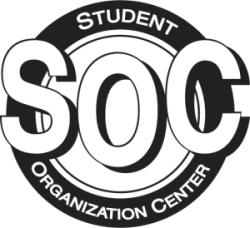 The Student Organization Center (SOC) is located on the basement level of the University Union. Common space within the SOC is open to all registered student organizations. As there is no reservation process for the common space, we ask that groups using this space be respectful to each other and clean up after themselves. 
Offices for the Student Government Association, University Union Board, UNITY, Western's All Volunteer Effort, Blue Key, Dance Marathon, and FSL organizations are housed in this space. Various office hours are held by officers in these student organizations to promote communication with students and current members. 
Helpful Links
Registered Student Organization Database
SOC Hours
Monday - Friday 7 a.m. - 11 p.m.
Saturday 7 a.m. - 12:30 a.m.
Sunday 8 a.m. - 10 p.m.
For Additional Information Contact:
Email: osa@wiu.edu