Financial Aid
Military Programs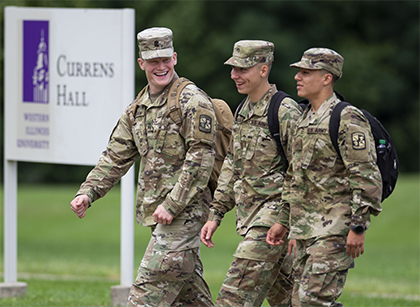 Financial aid resources are available to students who are interested in pursuing careers in the military and for veterans and their dependents. Select a program to learn more about eligibility, benefits, and application requirements.
In addition, the Veterans Resource Center can provide individualized assistance and services to military personnel. Veterans, reservists, guard members, or those currently serving in any branch of the military should register with the VRC to receive important University news, updates, and programs.
Also be aware that the U.S. Department of Education and the U.S. Department of Defense may offer special benefits and repayment options for your federal student loans.
Additional military service information can be found online at: