University Union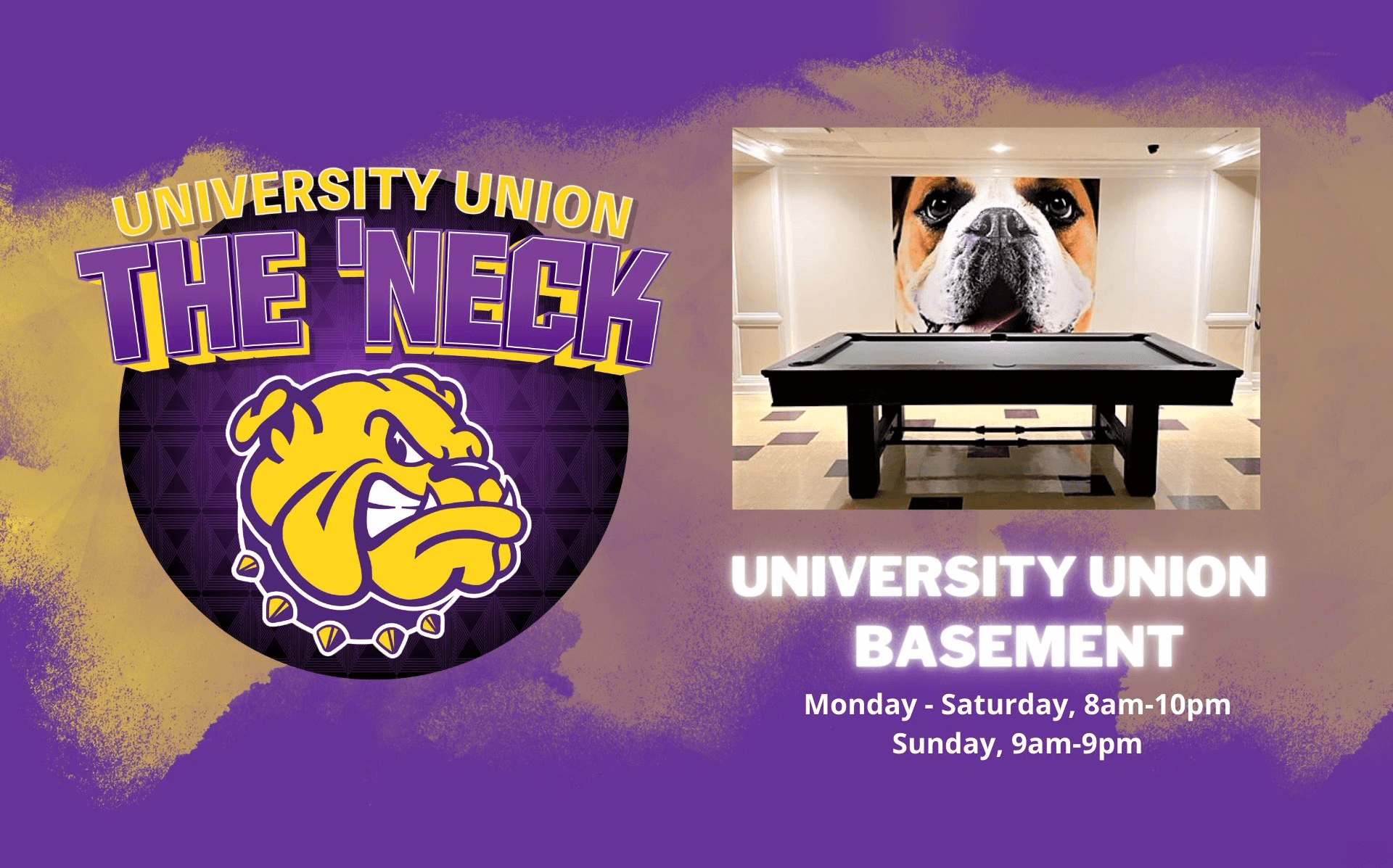 WELCOME to The 'Neck!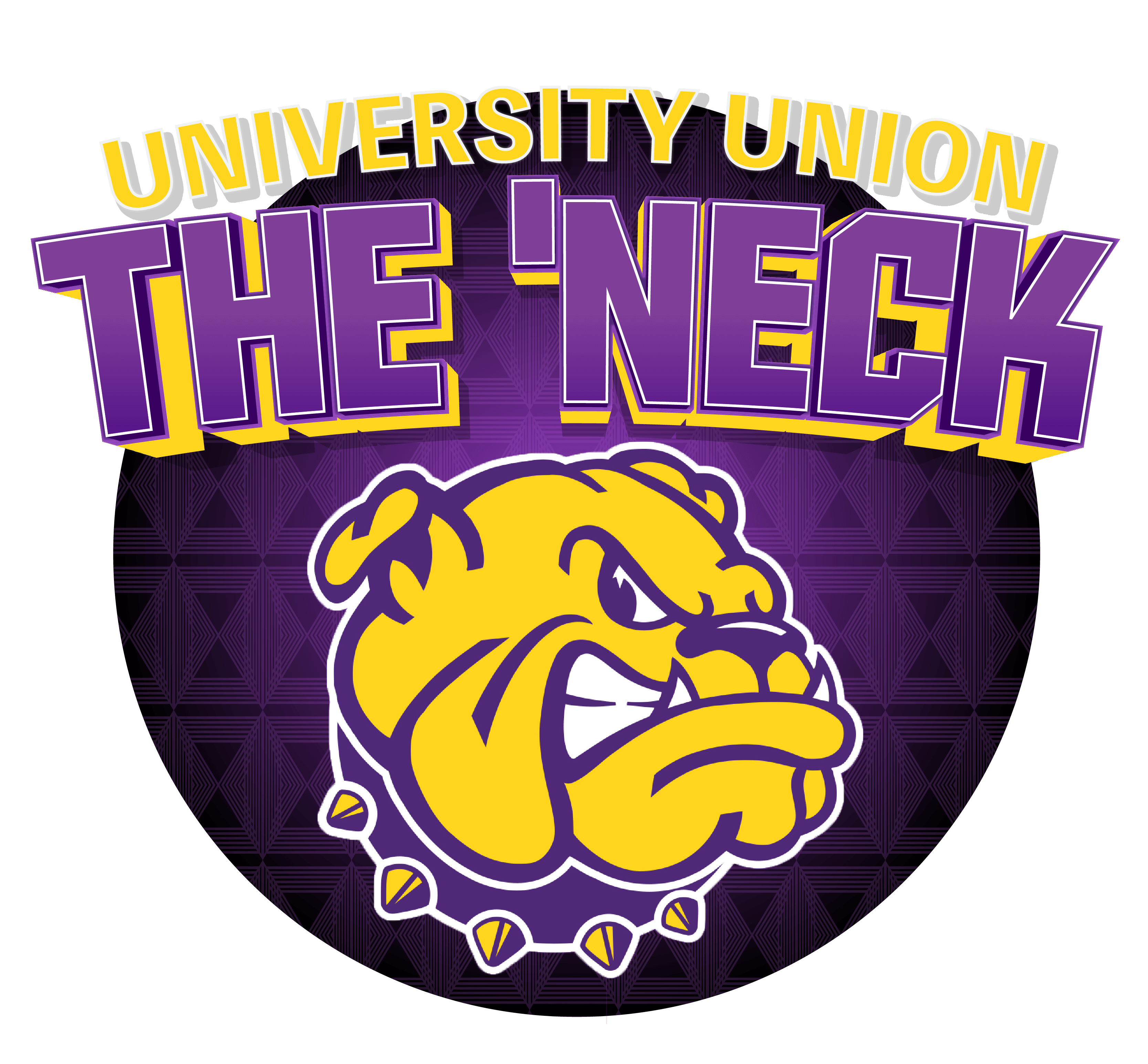 Located centrally on campus in the lower level of the University Union, The 'Neck is one of the best places on campus to hang out with friends. Spend time between classes, whether you're meeting friends or looking for new ones. The 'Neck is open daily with opportunities for anyone looking to relax, play a game, study or even watch TV!
The 'Neck has a pool table, Nintendo Switch video consoles and large TV's throughout the space. With plenty of seating for everyone, our perfectly stress-free environment is a go-to destination for anyone spending time on WIU's campus. Come check out The 'Neck!
Hours
Monday - Saturday: 8:00AM – 10:00PM
Sunday: 9:00AM – 9:00PM
*Special hours may apply during breaks
The 'Neck Policies
The game room is free to all current students, faculty, and staff.
Please note that you will be held financially responsible for damaged or lost equipment. If equipment is not returned by the end of the day, it will be reported stolen to the WIU Office of Public Safety.
Please be courteous to others while using the room and equipment. Snack foods and beverages are allowed inside, but please be sure all cups are sealed with lids.
If you are disruptive or disrespectful to the facility, University Union staff members reserve the right to remove you.
The 'Neck may be under video surveillance.
Users must treat equipment with care so adequate equipment can continue to be offered.
Events proposed to be hosted in The 'Neck will be reviewed to determine if the event fits within the scope of the space.  All events must be open and free to the general student population.
Questions?
For more informations or questions on how to reserve The 'Neck for an event, please contact Scheduling & Event Services on the 1st floor of the University Union or by phone (309) 298-2421 or email UnionSES@wiu.edu.