School of Agriculture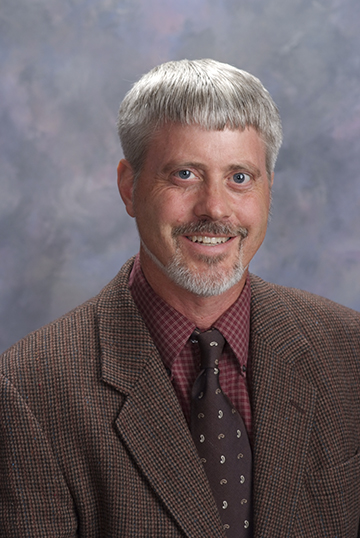 Paul Blome, Farm Coordinator/Instructor or Urban Forestry and Arboriculture
Livestock Center 101
(309) 298-1160
PH-Blome@wiu.edu
Mr. Blome teaches arboriculture, urban forestry,and forestry. He received his Bachelor of Science in Forestry in 1988 from the University of Montana in Missoula, Montana and his Master of Science in Natural Resources Emphasis in Urban Forestry in 1994 from the University of Wisconsin-Stevens Point in Stevens Point, Wisconsin. He is a member of the International Society of Arboriculture (ISA), the Illinois Arborist Association, and the Utility Arborist Association.
He has taught the following courses at WIU:
FOR 200: Introduction to Forestry
FOR 208: Dendrology
FOR 209: Basic Tree Worker Skills
FOR 406: Arboriculture
FOR 407: Urban Forest Management
FOR 409: Arboricultural Supervision Practicum
AGRN 470: Applied Entomology
UNIV 100: Personal Growth and Well-Being in Higher Education
Before joining the faculty at WIU in fall of 2011, he worked in the tree care industry for over 20 years.
Started in the industry as a ground man on a tree crew dragging and chipping brush
Gained skills to climb trees with ropes and saddle and prune trees through "on-the-job training"
Earned ISA Certified Arborist credential in 1989
Urban Forest Inventory experience gained from conducting street tree inventory for Vernon Hills, Illinois and consulting on a random sample inventory for the City of Chicago's Bureau of Forestry.
Taught proper tree care practices to Treekeepers volunteers in Chicago
Taught Arboriculture course at College of Lake County
Utility Forestry Program Management experience gained as a regional forester in ComEd's line clearance department in northeastern Illinois
Over a decade of sales and tree diagnosis experience gained while working as a Sales Arborist for Autumn Tree Care Experts in suburban Chicago
Achieved ISA Board Certified Master Arborist credential in 2006
Besides teaching responsibilities at WIU, he is the faculty advisor for WIU's Forestry Club. He has an Illinois Commercial Pesticide Applicator's license, which allows the club to apply chemical treatments to protect local ash trees from emerald ash borers (EAB). The club is also insured to prune and/or remove local residents' trees. These activities provide real-life job experiences and are the main source of fundraising for the club. Paul also conducts chainsaw safety training for students on campus every year.
As co-chair of WIU's Tree Advisory Board, Paul works with a collection of faculty, staff, and students to improve our campus with proper tree management advice. While working on this board, we have earned and maintained the National Arbor Day Foundation's Tree Campus USA Award. Every year we participate in Arbor Day plantings on and off campus.
Paul involves a number of guest speakers in his courses every year. Many of the guest speakers are alumni and are interested in hiring our students in the tree care industry. Every year at the School of Agriculture Career Fair we have Tree Care companies offering more jobs and internship opportunities than we have students to fill them. Our students are employed by companies such as Davey, SavATree, Acres Group, Wright Tree Service, and the Morton Arboretum to name a few.