Office of Study Abroad and Outreach



Puerto Rico Se Levanta
Anthropology and Socio-linguistics study people, their cultures, and how they express themselves.  Puerto Rico is a great case study location, providing you opportunities to engage deeply with the people there.  You'll interact with real-life problems, gaining insights into the challenges faced on a daily basis, especially since Hurricane Maria.  Explore the farmers' market in Ponce, water sanitation and coral reef restoration projects near Lajas, and a farm that trains young Puerto Ricans how to grow their own food.  Underlying it all is the role of language and cultural identity. 

Program details
| | |
| --- | --- |
| Location(s)  | Puerto Rico |
| Term   | Spring 2019 |
| Credit   | ANTH 379/679 and/or EDS 440G, 3 sh each   |
| Class Sessions | Macomb campus in-person sessions late Spring 2019.  Exact dates/time/location TBA |
| Travel Dates | May 20-31, 2019 |
| Housing   | Hotels and homestays |
| Passport | Not required |
Program Eligibility
| | |
| --- | --- |
| GPA | 2.5 |
| Hours completed | 12 |
| Student Judicial | Good status |
| Grad credit | Yes |
| Non-WIU   | No |
| Pre-requisite | None  |
| Student Year | Any (Freshman through Graduate) |
About Program
Travel Requirements
Driver's license or State ID card for US students

Passport for International Students
Health Insurance
All participants must have health insurance for the time they are traveling for the Course.  If you are not covered by WIU Student Health insurance for the dates of travel, you must provide proof of alternate medical coverage in your application.
Health Precautions
Walking/mobility - Expect to walk up to 5 miles per day.  It is not consecutive but scheduled throughout the day.  Walking will sometimes be over uneven, hilly terrain and up/down flights of stairs.
Environmental - Tropical climate with high temperatures near 90 degrees with humidity.  June is the rainy season in Puerto Rico.
Zika - Cases of Zika virus have been reported.  Pregnant women should not travel to Costa Rica.  All other travelers should read about traveling to areas with Zika on the CDC website and discuss any concerns with your health care provider. 

Dietary - Some meals are included in the program cost.  Contact Kim McDaniel if you have any food allergies or other dietary restrictions. 

Accessibility and accommodation may be very different than that found in the mainland United States.  Please contact the Disability Resource Center for questions on the availability of accommodations for your specific situation.

PLEASE NOTE   It is your responsibility to request accommodation from the DRC; faculty and staff are not legally permitted to inquire about such needs.  Requests should be made as early as possible so there's sufficient time to arrange accommodations in your location.
Costs & Dates



| | |
| --- | --- |
| Estimated Cost* | $3,200-$3,500 |
| Included in the program | Round trip airfare from Chicago, in-country transportation, lodging (double/triple/quad occupancy), entry fees to scheduled sites, some meals |
| Application Deadline | November 11, 2018 |
| Payments |   |
| Application Fee | $75 due December 6, 2018 |
| Non-refundable deposit | $800 due December 7, 2018 |
| Second payment | $800 due February 1, 2019 |
| Third payment | $800 due March 1, 2019 |
| Final payment* | $800-$1,100 due March 30, 2019 |
 * Costs are subject to change based on student enrollment
WIU reserves the right to adjust the cost or arrangements of this program due to insufficient enrollment or circumstances beyond the University's control.  For details about this or individual withdrawals, see Cancellations and Withdrawals.
Important Dates
Pre-departure meeting: TBA during Spring 2019

Academics
Credit offered
ANTH 379 - Can be used as a substitute for ANTH 201 or ANTH 305 or as Directed electives for Anthropology majors/minors

ANTH 679 - Can count towards completion of a MA in Sociology.
EDS 440G - Counts as a required course for English as a Second Language majors/minors.  At the Graduate level, can count towards completion of a MSEd in Interdisciplinary Studies.
Please check with your academic advisor for more information on how this Course fits your specific academic needs.
Objectives/activities
Develop awareness of personal cultural values and biases and how these impact working with others

Communicate appropriately and effectively with diverse individuals and groups

Increase capacity to analyze issues with appreciation for disparate viewpoints
Class sessions
Active class participation, including contribution to discussions and attendance, is expected in all phases of the Course.  Students are responsible for completing pre-departure assignments including readings and discussion participation, attendance and active participation during on-site visits, guest lectures and activities, and post-return assignments.  Questions about course content should be directed to Dr. McIlvaine-Newsad or Dr. Gloria Delany-Barmann.

.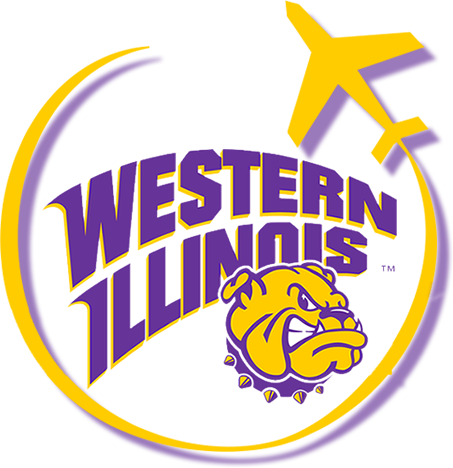 APPLY NOW
Contact Us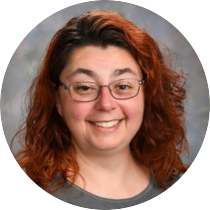 Kim McDaniel


For Faculty Led
kd-mcdaniel@wiu.edu
Horrabin Room 8
309-298-2504
Dr. Heather McIlvaine-Newsad
Faculty leader

h-mcilvaine-newsad@wiu.edu
Morgan Room 408

309-298-1264
Dr. Gloria Delany-Barmann
Faculty leader

ga-delany-barmann@wiu.edu
Horrabin Room 115C

309-298-1183
Information Sessions
Meetings TBA