Office of Study Abroad and Outreach




Disney Communication Culture:Land & Sea



Experience first-hand the organizational communication used in the Walt Disney corporation, both at Disney World and on-board the Disney Dream cruise ship.  Communication is planned to the smallest detail yet blended seamlessly so the casual observer never notices the flurry going on around them.  This combination makes Disney a great case study in organizational communication. 

Program Details
| | |
| --- | --- |
| Location(s)  | Orlando, Florida and cruise to the Bahamas |
| Term   | Fall 2018 |
| Credit   | COMM 379/679, 3 sh   |
| Class Sessions | In person on the Macomb campus October-December.  Exact dates/times TBA |
| Travel Dates | January 1-11, 2019 |
| Housing   | Hotel and cruise ship. |
| Passport | Required |
Program Eligibility
| | |
| --- | --- |
| GPA | 2.5 |
| Grad credit | Yes |
| Non-WIU   | Yes |
| Pre-requisite | COMM 130 or instructor permission |
| Student Year | Freshman, Sophomore, Junior, Senior, Grad |
First 5 eligible students to apply and make deposits will be participants in the Course.  Preference will be given to Communication majors and graduate and/or upper division students for the remaining places.
About Program
Travel Requirements
Passport required - Must be valid until at least July 15, 2019

Visa required for The Bahamas if not a US citizen.  It is your responsibility to check the  Embassy of The Bahamas website for visa application details.  Visa cost not included in program cost. 

Health Insurance
You must have health insurance while you are on the Course.  For the dates in Florida, you must have either WIU Student Health insurance or personal medical coverage. 

For the dates of the cruise, you must have international health insurance.  Only two options are approved to meet this requirement:
Health Precautions
Walking/mobility - Expect to walk 10-12 miles per day in Florida.  It is not consecutive but scheduled throughout the day.  Walking will sometimes be over uneven terrain and up/down flights of stairs.  You will also be responsible for moving your own luggage.

Environmental - Average temperatures are in the 70s during the day to mid-40s at night for this time period.  Sun protection is strongly recommended.
Dietary - Some meals are included in the program cost. Contact Kim McDaniel if you have food allergies or other dietary restrictions. 
Accommodation can be arranged with advance notice.  Please contact the Disability Resource Center for questions on the availability of accommodations for your specific situation.

PLEASE NOTE   It is your responsibility to request accommodation from the DRC; faculty and staff are not legally permitted to inquire about such needs.  Requests should be made as early as possible so there's sufficient time to arrange accommodations in your location.
Costs & Dates



| | |
| --- | --- |
| Estimated Cost* | $3,200-$3,400 |
| Included in the program | Airport/cruise transfers in Orlando, lodging (triple/quad occupancy), entry fee to Disney World, cruise, some meals |
| Application Deadline | April 29, 2018 |
| Payments |   |
| Application Fee | $75 due May 17, 2018 |
| Non-refundable deposit | $800 due May 18, 2018 |
| Second payment | $1,000 due August 31, 2018 |
| Final payment* | $1,400-$1,600 due October 1, 2018 |
 * Costs are subject to change based on student enrollment
WIU reserves the right to adjust the cost or arrangements of this program due to insufficient enrollment or circumstances beyond the University's control.  For details about this or individual withdrawals, see Cancellations and Withdrawals.
Important Dates
Passport copy deadline: July 15, 2018  Failure to meet this deadline will result in increased costs.
Pre-departure meeting: TBA during Fall 2018

Academics
Credit offered
COMM 379 - Counts as an upper-division elective for COMM majors/minors

COMM 679 - Counts as an elective for a MA in Communication  
Please check with your academic advisor for more information on how this Course fits your specific academic needs.
Objectives/activities
Learn how to perform a basic observational analysis of an organizational culture

Discover how 75,000+ Disney employees create and maintain successful organizational communication

Compare and contrast organizational communication between Disney World and on-board ship

Apply elements of both the Disney World and Disney Cruise Line cultures to your major
Class sessions
Active class participation, including contribution to discussions and attendance, is expected in all phases of the Course.  Students are responsible for completing pre-departure assignments including readings and discussion participation, attendance and active participation during on-site visits, guest lectures and activities, and post-return assignments.  Questions about course content should be directed to David Zanolla.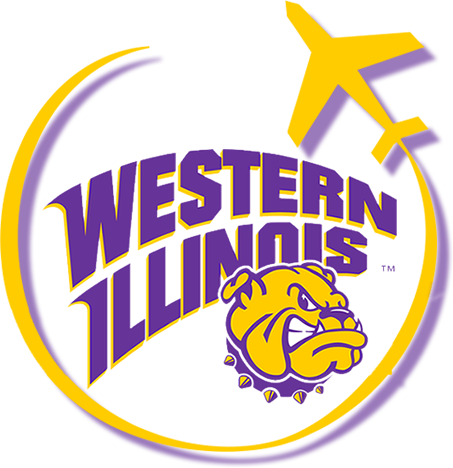 Contact Us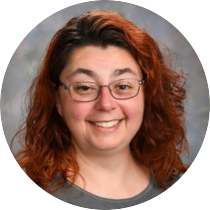 Kim McDaniel


For Faculty Led
kd-mcdaniel@wiu.edu
Horrabin Room 8
309-298-2504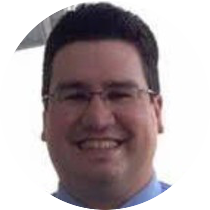 David Zanolla
Faculty leader

da-zanolla@wiu.edu
Memorial Room 330

Information Sessions
September 20, 3:30 pm, Zoom
September 21, 3:30 pm, Zoom
October 5, 3:30 pm, Zoom
October 6, 3:30 pm, Zoom
Registration required: registration form
Join our update list with this form!