Office of Study Abroad and Outreach


London: The City Experience

The history of monarchy and empire have shaped the United Kingdom, providing you opportunities to understand the power of nationalism, identity, commerce, and empire to divide and unite people.  Explore the politics, history, society, law, and culture of London by visiting the great city itself.  You'll experience many famous landmarks, such as Westminster, Windsor Castle, the Tower of London, the British Museum, and the Globe Theatre made famous by William Shakespeare.    

Program Details
| | |
| --- | --- |
| Location(s)  | London, England |
| Term   | Spring 2019 |
| Credit   | HIST 379/679  OR POLS 379/679, 3 sh   |
| Class Sessions | Macomb campus in-person class sessions Wednesdays 4-5 pm January 16--March 6 in Morgan Hall, room TBA |
| Travel Dates | March 8-14, 2019 (subject to change) |
| Housing   | Hotels |
| Passport | Required |
Program Eligibility
| | |
| --- | --- |
| GPA | 2.5 |
| Grad credit | Yes  |
| Non-WIU   | No  |
| Pre-requisite | None  |
| Student Year | Any (Freshmen through Graduate) |
About Program
Entry Requirements
Passport required - Must be valid until at least September 30, 2019.

Visa required if not a US citizen. It is your responsibility to check the United Kingdom Visa and Immigration (UKVI) website for more information.  Visa cost not included in program cost. 

Health Insurance
You must have health insurance for the time you are on your program.  Only two options are approved to meet this requirement:

Health Precautions
Walking/mobility/travel - Expect to walk 5-8 miles per day.  It is not consecutive but scheduled throughout the day, sometimes be over uneven terrain and up/down flights of stairs.  You will also be responsible for moving your own luggage.

Dietary - Some meals are included in the program cost. Contact Kim McDaniel if you have food allergies or other dietary restrictions. 
Accessibility and accommodation are very different than that found in the United States.  Please contact the Disability Resource Center for questions on the availability of accommodations for your specific situation.

PLEASE NOTE   It is your responsibility to request accommodation from the DRC; faculty and staff are not legally permitted to inquire about such needs.  Requests should be made as early as possible so there's sufficient time to arrange accommodations in your location.
Costs & Dates



Estimated Cost*

$3,075-3,225


Included in the program

Round trip airfare from Chicago, in-country transportation, lodging (up to four people per room, possible sharing of beds), entry fees to scheduled sites, some meals

Application Deadline

EXTENDED!!   October 14, 2018


Payments

 

Non-refundable deposit
$125 due when accepted, payable to WIU.  Due to the unique payment structure, only cash, checks, or money orders accepted for the deposit.  Last day to submit: October 19, 2018 


Remaining payments*

SALE PRICE!!   $2,950 paid to EF (under 30 price).  Price valid through October 14, 2018


$3,100 paid to EF (under 30 regular price).  Price valid October 15- 31, 2018 


EF has a variety of payment plans.  For more information, contact Study Abroad and Outreach
* Costs are higher for students 30 and older; contact Study Abroad and Outreach for details.

WIU reserves the right to adjust the cost or arrangements of this program due to insufficient enrollment or circumstances beyond the University's control.  For details about this or individual withdrawals, see Cancellations and Withdrawals.
Important Dates
Passport copy deadline: November 16, 2018  Failure to meet this deadline will result in removal from the group flight and increased costs with EF Tours.  Date subject to change based on EF deadlines.

Pre-departure meeting: TBA during Spring 2019

Academics
Credit offered
HIST 379 - Counts as an upper-division elective for HIST majors/minors; can be used as a substitute for HIST 333 Britain to 1688 for HIST Pre-Law option majors

HIST 679 - Counts towards completion of a MA in History
POLS 379 - Counts as an upper-division elective or the political theory requirement for POLS majors/minors
POLS 679 - Counts towards completion of a MA in Political Science 
Please check with your academic advisor for more information on how this Course fits your specific academic needs.
Objectives/activities
Identify the major political, historical, social, economic, legal and cultural events that shaped London

Examine the lasting impact of these events and ideas on London's people and development while moving around the city

Experience the significance of London as cross-cultural modern world capital

Class sessions
Active class participation, including contribution to discussions and attendance, is expected in all phases of the Course.  Students are responsible for completing pre-departure assignments including readings and discussion participation, attendance and active participation during on-site visits, guest lectures and activities, and post-return assignments.  Questions about course content should be directed to Dr. Jennifer McNabb or Dr. Erin Taylor. 

Contact Us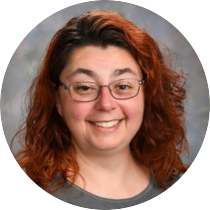 Kim McDaniel


For Faculty Led
kd-mcdaniel@wiu.edu
Horrabin Room 8
309-298-2504
Dr. Jennifer McNabb
Faculty leader

jl-mcnabb@wiu.edu
Morgan Room 438

309-298-1053
Dr. Erin Taylor
Faculty leader

e-taylor@wiu.edu
Morgan Room 424

309-298-1354
Information Sessions
August 28, 2:30 pm, Morgan 307
August 30, 3 pm, Morgan 307
September 7, 10 am, QC Complex 2206