Financial Aid
Money Matters: Financial Literacy Programming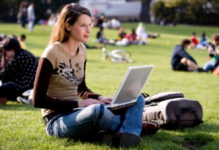 Throughout the school year, the WIU Financial Aid Office will be hosting regular seminars in support of student financial education.
Please make sure you stay tuned to upcoming events throughout the semester. 
The Money Matters Series is made possible through the use of materials provided by TG, a nonprofit corporation that promotes educational success to help millions of students and families realize their college and career dreams.

Money Management Index