Office of Study Abroad and Outreach


Communication and Culture in Barcelona

We live in a multicultural and intercultural world.  Various intercultural contexts affect communication, interpersonal relationships and organizational communication.  Barcelona provides you first-hand opportunities to apply key skills in intercultural communication. 

Overview
Location(s) 

Barcelona, Spain


Term  

Spring 2023


Credit  

Choice of:
COMM 381, 3 sh
COMM 379, 3 sh 


Class Sessions

Second 8 weeks, Spring 2023.  Exact dates/times/format TBA

Travel Dates

May 15-23, 2023

Housing  

Hotel

Passport

Required
 ETIAS travel permit (for US citizens)

Required

Visa (for US citizens)

Not required
Eligibility
| | |
| --- | --- |
| GPA | 2.5 |
| Hours completed | 12 |
| Student Conduct | Good status |
| Grad credit | No |
| Non-WIU   | No  |
| Pre-requisite | COMM 130 or permission of instructor |
| Student Year | Sophomore, Junior, Senior |
Entry Requirements
Passport required - Must be valid until at least November 30, 2023. For information on how to apply for or renew a passport, see Passports 101 .
Current passport processing times are 8-11 weeks.  Plan accordingly to avoid issues obtaining your ETIAS, visa, airine tickets, and other necessary items for travel.  Failure to receive your passport in time can lead to postponement of your program.


European Travel Information and Authorisation System (ETIAS) travel permit required for US citizens.  Starting May 2023, all citizens allowed to enter Europe without a visa are required to have an ETIAS travel permit.  More information, including a link to apply, can be found on the ETIAS website .  ETIAS cost not included in program cost.

Visa required if not a US citizen. It is your responsibility to check the Consulate of Spain in Chicago's website for more information.  Visa cost not included in program cost. 

Health Insurance
You must have international health insurance for the time you are on your program.  Only two options are approved to meet this requirement:

Health Precautions
COVID-19 - You are REQUIRED to be fully vaccinated against COVID-19 (original shot series and at least one booster if the original shots were more than 270 days) to participate in this program.  Proof of vaccination required prior to acceptance of your deposit.

Walking/mobility/travel - Expect to walk 5-7 miles per day.  It is not consecutive but scheduled throughout the day, sometimes over uneven terrain and up/down flights of stairs. 
You will also be responsible for moving your own luggage.

Environmental - Average daytime temperatures are in the mid-60s to low 80s for this time period.  Excursions and some portions of the Course will be conducted outside, rain or shine.  Sun protection is strongly recommended.
Dietary - Some meals are included in the program cost. Contact Kim McDaniel  if you have food allergies or other dietary restrictions. 
Vaccination - No vaccinations are required for entry into Spain.  Up to date vaccination recommendations are available on the Centers for Disease Control and Prevention website .
Accessibility - Accessibility and accommodation are very different than that found in the United States.  Please contact the Disability Resource Center for questions on the availability of accommodations for your specific situation.

PLEASE NOTE   It is your responsibility to request accommodation from the DRC; faculty and staff are not legally permitted to inquire about such needs.  Requests should be made as early as possible so there's sufficient time to arrange accommodations in your location.
Costs & Dates



| | |
| --- | --- |
| Estimated Cost* | $4,600-$4,800 based on minimum of 10 students |
| Included in the program | Round trip airfare from Chicago, in-country transportation, lodging (multi-bedded rooms), entry fees to scheduled sites, some meals |
| Application Deadline | October 31, 2022 |
| Payments |   |
| Commitment fee | $75 due December 6, 2022 |
| Non-refundable deposit | $1,000 due December 7, 2022  |
| Second payment | $1,000 due January 31, 2023 |
| Final payment* | Balance due March 1, 2023 |
* Costs subject to change based on student enrollment, exchange fluctuations and flight costs.

WIU reserves the right to adjust the cost or arrangements of this program due to insufficient enrollment or circumstances beyond the University's control.  For details about this or individual withdrawals, see Cancellations and Withdrawals .
Important Dates
Passport copy deadline: January 31, 2023  Failure to meet this deadline will result in removal from the group flight and increased costs.

ETIAS copy deadline: March 1, 2023

MANDATORY Pre-departure meeting: TBA, Spring 2023

Academics
Credit offered
COMM 381 - Global Issues credit.  Counts as an upper-division elective for Communication majors and minors.

COMM 379 - Counts as an upper-division elective for Communication majors and minors.
Please check with your academic advisor for more information on how this Course fits your specific academic needs.


Objectives/Activities
Identify and analyze elements of intercultural communication

Understand cultural similarities and differences through communication elements

Discover Barcelona through tours, workshops, and visits to famous sites like La Sagrada Familia

Class sessions
Active class participation, including contribution to discussions and attendance, is expected in all phases of the Course.  You are responsible for completing pre-departure assignments including readings and discussion participation, attendance and active participation during on-site visits, guest lectures and activities, and post-return assignments.  Questions about course content should be directed to Stacey Macchi .  

Contact Us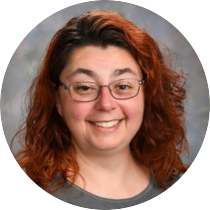 Kim McDaniel
Study Abroad Advisor

kd-mcdaniel@wiu.edu
Horrabin Room 8
309-298-2504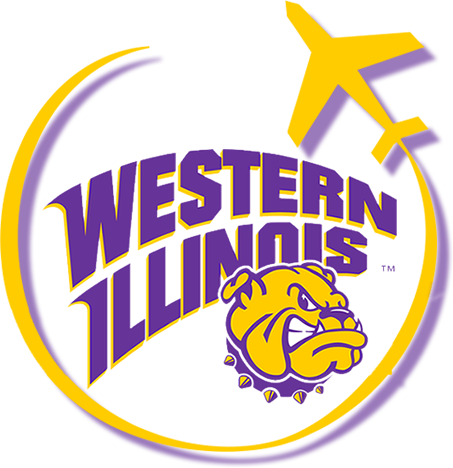 Stacey Macchi
Faculty leader

sm-macchi@wiu.edu
Memorial Hall 3rd floor

309-298-1794
Information Sessions
September 21, 2:30 pm, Memorial 338
September 27, 12:30 pm, Memorial 338
October 5, 4:30 pm, Memorial 338
October 10, noon, Memorial 340
All meetings will be Hybrid. Registration recommended for in person attendance, required for Zoom attendance: Registration form

Join our update list with this form!