Office of Study Abroad and Outreach

Tropical Ecology: the Galapagos

The Galapagos Islands are well-known among scientists due to their connection with Charles Darwin and his famous voyage on the HMS Beagle.  Gain an appreciation of Darwin's influence on our understanding of evolution and biological diversity by studying it first-hand.  

Overview

| | |
| --- | --- |
| Location(s)  | Quito, Ecuador and San Cristóbal Island, the Galapagos |
| Term   | Spring 2023 |
| Credit   | BIOL 479(G), 3 sh |
| Class Sessions | Spring 2023, Waggoner Hall, TBA   |
| Travel Dates | March 9-18, 2023 |
| Housing   | Hotel |
| Passport | Required |
| Visa (for US citizens) | Not required |
Eligibility
| | |
| --- | --- |
| GPA | 2.5 |
| Hours completed | 12 |
| Student Conduct | Good status |
| Grad credit | Yes |
| Non-WIU   | No |
| Pre-requisites | BOT 200 (grade C or better) and ZOOL 200 (grade C or better) or permission of instructor |
| Student Year | Sophomore, Junior, Senior, Graduate |
Entry Requirements
Passport required--must be valid until September 30, 2023. For information on how to apply for or renew a passport, see Passports 101 .
Current passport processing times are 8-11 weeks.  Plan accordingly to avoid issues obtaining your visa, airine tickets, and other necessary items for travel.  Failure to receive your passport in time can lead to postponement of your program.


Visa required if not a US citizen.  It is your responsibility to check the  Consulate of Ecuador in Chicago website for more information.  Visa costs not included in program cost.
Health Insurance
You must have international health insurance for the time you are on your program. One option is approved to meet this requirement:
Health Precautions
COVID-19 - You are REQUIRED to be fully vaccinated against COVID-19 (original series of shots and at least one booser) to participate in this program.  Proof of vaccination status required prior to acceptance of your deposit.

Walking/mobility/travel - Expect to walk 2-3 miles/day with sturdy footwear.  It is not consecutive but scheduled throughout the day, sometimes over uneven terrain, unpaved areas, and up/down flights of stairs.  You will be responsible for moving your own luggage.  To fully participate in all components of the travel experiences, you must know how to swim. 

Environmental - Average daytime temperatures are in the upper 80s for this time period.  Sun protection is strongly recommended.  Insects are plentiful; use of bug spray recommended.
Dietary - Some meals are included in the program cost. Contact Kim McDaniel  if you have food allergies or other dietary restrictions.
Vaccinations - No vaccinations are required for entry into Ecuador.  Up to date vaccination recommendations are available on the Centers for Disease Control and Prevention website .
Accessability - Accessability and accommodation are very different than than found in the United States.  Please contact Disability Resources for questions on the availability of accommodations for your specific situation.

PLEASE NOTE   It is your responsibility to request accommodation from DR; faculty and staff are not legally permitted to inquire about such needs.  Requests should be made as early as possible to allow sufficient time to arrange accommodations in your location.
Costs & Important Dates

| | |
| --- | --- |
| Estimated Cost* | $5,030 based on minimum enrollment of 6 students |
| Included in the program | Roundtrip airfare from Chicago, in-country transportation including flights to/from Galapagos Islands, double occupancy lodging, entry fees to scheduled sites, Galapagos National Park tax and transit control card, some meals |
| Application Deadline | October 31, 2022 |
| Payments |   |
| Commitment fee | $75 due November 30, 2022 |
| Non-refundable Deposit | $1,000 due December 1, 2022 |
| Estimated Final payment* | Balance due January 31, 2023 |
* Costs subject to change based on student enrollment and flight costs.

WIU reserves the right to adjust the cost or arrangements of this program due to insufficient enrollment or circumstances beyond the University's control.  For details about this or individual withdrawals, see Cancellations and Withdrawals .
Important Dates
Passport copy deadline:  January 15, 2023  Failure to meet this deadline will result in removal from the group flight and increased costs.

MANDATORY Pre-departure meeting: TBA, Spring 2023

Academics
Credit offered
BIOL 479 - Counts as an upper-division elective for Biology majors/minors
BIOL 479(G) - May count towards graduation requirements for Master's of Biology

Please check with your academic advisor for more information on how this Course fits your specific academic needs.
Objectives/activities
Understand principles of evolution (including natural selection), classification, endemism, island biogeography, ecology and conservation through discussions and lectures

Collect data on species richness on-site in Galapagos

Gain appreciation of Darwin's influence on topics of evolution and biological diversity


Immerse yourself in local culture
Class sessions
Active class participation, including contribution to discussions and attendance, is expected in all phases of the Course.  You are responsible for completing pre-departure assignments including readings and discussion participation, attendance and active participation during on-site visits, guest lectures and activities, and post-return assignments.  Questions about course content should be directed to Dr. Ranessa Cooper .

Student testimonials

Coming soon!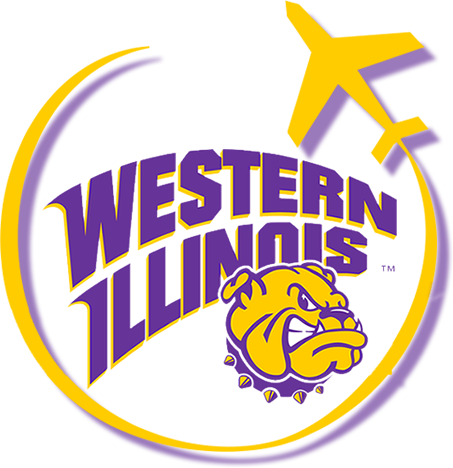 Contact Us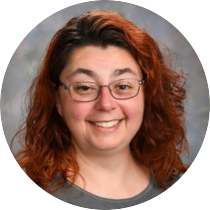 Kim McDaniel
Study Abroad Advisor

kd-mcdaniel@wiu.edu
Horrabin Room 8
309-298-2504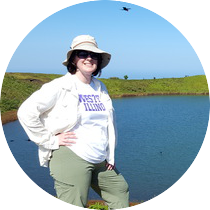 Dr. Ranessa Cooper
Faculty leader

rl-cooper@wiu.edu
Waggoner Hall 313

309-298-2408