Civil Service Employees Council
Civil Service Employee of the Year 2004 - Melba Koontz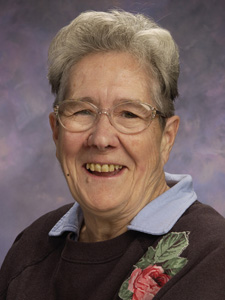 The Civil Service Employees Council (CSEC) at Western Illinois University and Sharp/Watts Copy Systems are pleased to announce Melba Koontz of the Physical Plant has been selected as the 2004 Civil Service Employee of the Year.
Koontz, a building service worker I who retired Dec. 31, was selected from a group of Employee of the Month recipients for 2004; she was the December Employee of the Month. As the 2004 Sharp/Watts Copy Systems Civil Service Employee of the Year, Koontz received a plaque, will have her name placed on a permanent plaque in the Human Resources office and received $500 in Macomb Chamber of Commerce gift certificates.
Koontz was cited for her "enthusiasm and for going out out of her way to take care of anything extra." Koontz's nominators also said that she was a tireless worker who is dedicated and compassionate. Koontz began working at Western in 1988. She most recently worked as a building service worker in Memorial Hall.