Civil Service Employees Council
CHANGES IN CIVIL SERVICE PERSONNEL IN AUGUST 2023
NEW EMPLOYEES
Andrea Huntley, Events Administrator Associate, Admissions, 08/03/23
Christopher Mendenhall, Parking Services Agent I, Parking Operations, 08/16/23
Gretchen Price, Program Coordinator, ILETSB, 08/16/23
Matthew Sawyer, TV Director/Producer, WQPT, 08/16/23
Trevor King, Police Officer, Office of Public Safety, 08/21/23
Danette Phelps, Office Manager, Art and Design, 08/21/23
Jessica Starbuck, Office Manager, School of Education, 08/21/23
Melissa Allen, Police Officer, Office of Public Safety, 08/28/23
Bradley Fouts, Pipefitter, FM-Mechanical Maintenance, 08/28/23
Annalise Gately, Office Manager, Chemistry/Physics, 08/28/23
PROMOTIONS/TRANSFERS
Warren Clayburn, Steam and Power Plant I, FM-Heating Plant, promoted to Accounting Associate, Business Services, 08/16/23
Krista Hayes, Human Resource Officer, Human Resources, promoted to Accounting Associate, Business Services, 08/21/23
RESIGNATIONS
Korby Foxall, Police Officer, Public Safety, 08/07/23
Brooklin Thorman, Medical Assistant, Beu Health Center, 08/11/23
Haley Dixon, Human Resource Officer, Human Resources, 08/13/23
Zoey McPeak, Building Service Worker, FM-Building Services, 08/18/23
John Weaver, Steam and Power Plant II, FM-Heating Plant, 08/24/23
Carl Ervin, Program Coordinator, Multicultural Center, 08/31/23; Accepted PAA position on campus.
NAME CHANGES
Jacquelyn Price, Program Director, Retention, formerly Miller.
Michelle True, Building Service Worker, QC Operations and Maintenance, formerly Padilla.
Taylor Duncan, Program Coordinator, UU Student Activities, formerly Zeigler.
Civil Service Employee of the Month for August 2023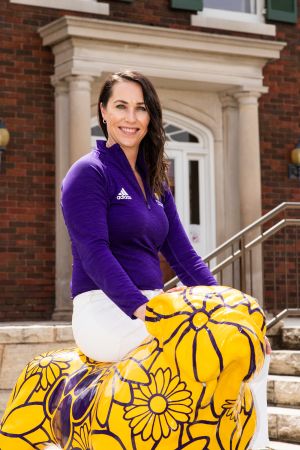 Zakary Piper
WIU Bookstore
Retail Assistant Manager
If you have a stellar civil service employee that you would like to nominate please submit your nomination here.
If you have any questions please feel free to email csec-nominations-g@wiu.edu.
We look forward to receiving your nominations.