Civil Service Employees Council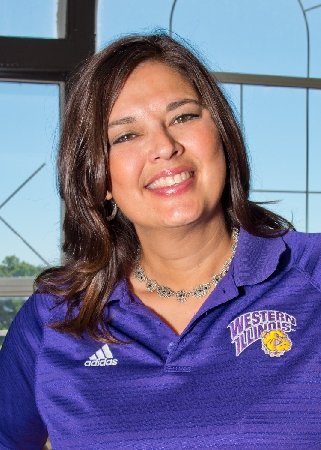 Civil Service 2015 Employee of the Year - Stacy Dorethy
The Western Illinois University Civil Service Employees Council (CSEC) has named Department of Art Office Manager Stacy Dorethy the 2015 Civil Service Employee of the Year.
Dorethy, who was named the Al & Elaine Goldfarb Civil Service Employee of the Month in August 2015, was awarded an engraved clock and $500 from the WIU Foundation.
Dorethy was hired in June 2008 as an office support associate for the business advising center. In February 2009, she was reclassified to an office support specialist, and in June 2012, she was promoted to office manager in the WIU Department of Art, her current position.
According to Dorethy's nominator, she does her job duties "without complaint and with enthusiasm and vigor."
"She is invaluable to running the department," the nominator said. "Her organizational skills, combined with her enthusiasm, help make Rocky on Parade a success every year, a committee she is part of voluntarily, which partners the community and WIU. Stacy has worked with the Rocky on Parade committee to help raise thousands of dollars and make this the largest WIU/community public art project in the history of Macomb and Western. She is a valued asset to the department, both in duties and as an ambassador."