Civil Service Employees Council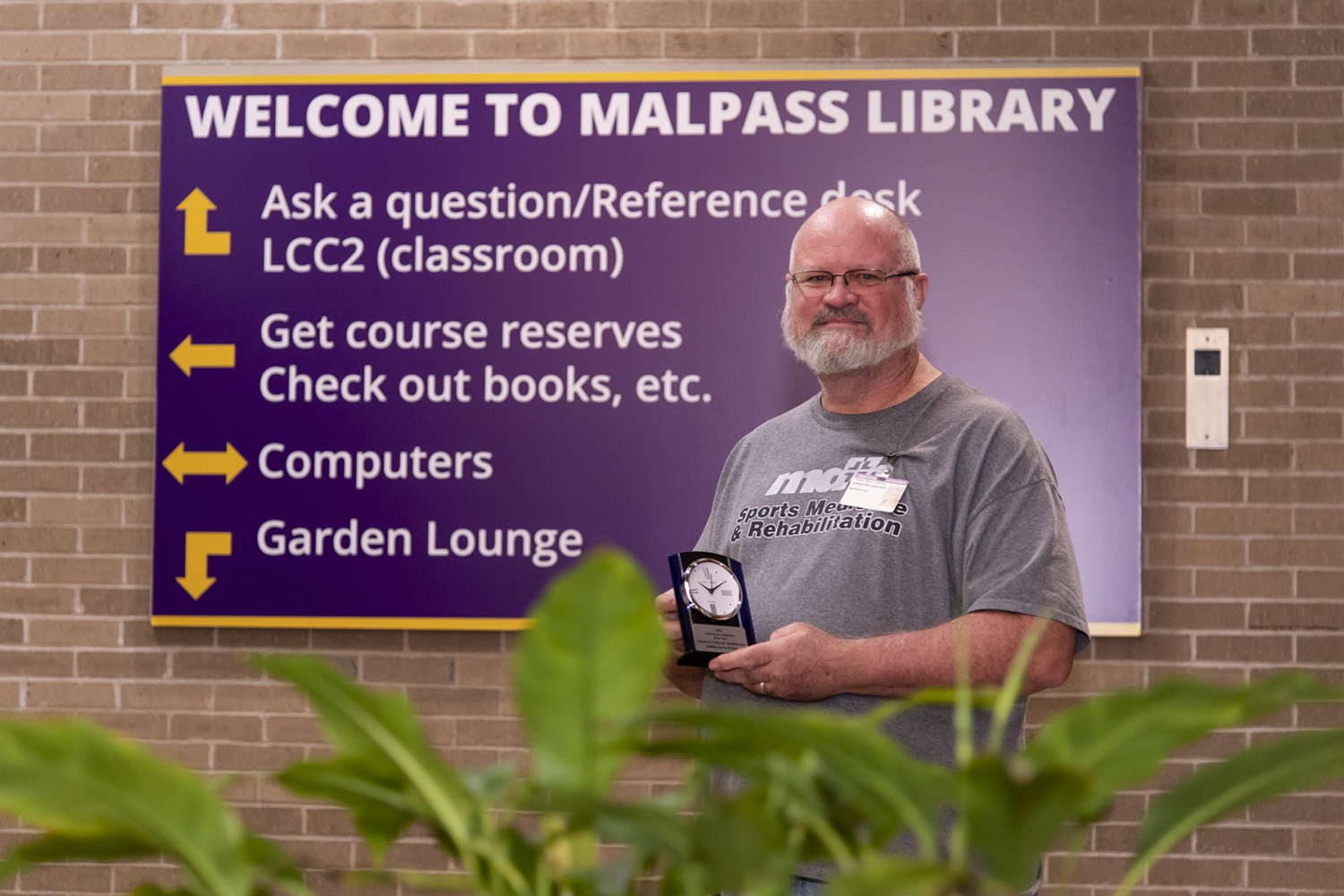 Civil Service 2022 Employee of the Year - Charles Eddington
Western Illinois University Building Service Worker Charles Eddington has been named the Al and Elaine Goldfarb Civil Service Employee of the Year for 2022.

Eddington, who was named the Civil Service Employee of the Month for October 2022, received an engraved clock and a $500 stipend from the WIU Foundation. He was hired in his current position in August 1998, and is currently working in Malpass Library.
During the Employee of the Year voting process, nominees included each of this year's Employees of the Month. This year, voting was also opened to include all University employees.
According to his nominator, Eddington always tackles additional requests with enthusiasm and a smile.
"Charles takes pride in what he does, and it is reflected in the condition of the building," his nominator said. "He routinely stops by the Library administration office to discuss issues. He is a hard-working and dedicated employee, and goes above and beyond to keep our building an inviting space for all visitors."